Raptorize Chrome Extension
A Chrome Extensions to make everyone web browsing experience more enjoyable, any page is more awesome with some RAWWWWR. Adapted from a script written by
Zurb's Playground
, the plugin unleashes a raptor on any open page. 
At the height of its glory, Raptorize had close to 3,000 active weekly users. It also received raving reviews: 


"Without a doubt the dumbest thing in the entire store. I love it!"
—Finbarr (Jun 16, 2015)

Following this astounding success, a sequel extension Goatarize was released. Goat bleating vocal credits to my lovely and talented partner Kaitlyn.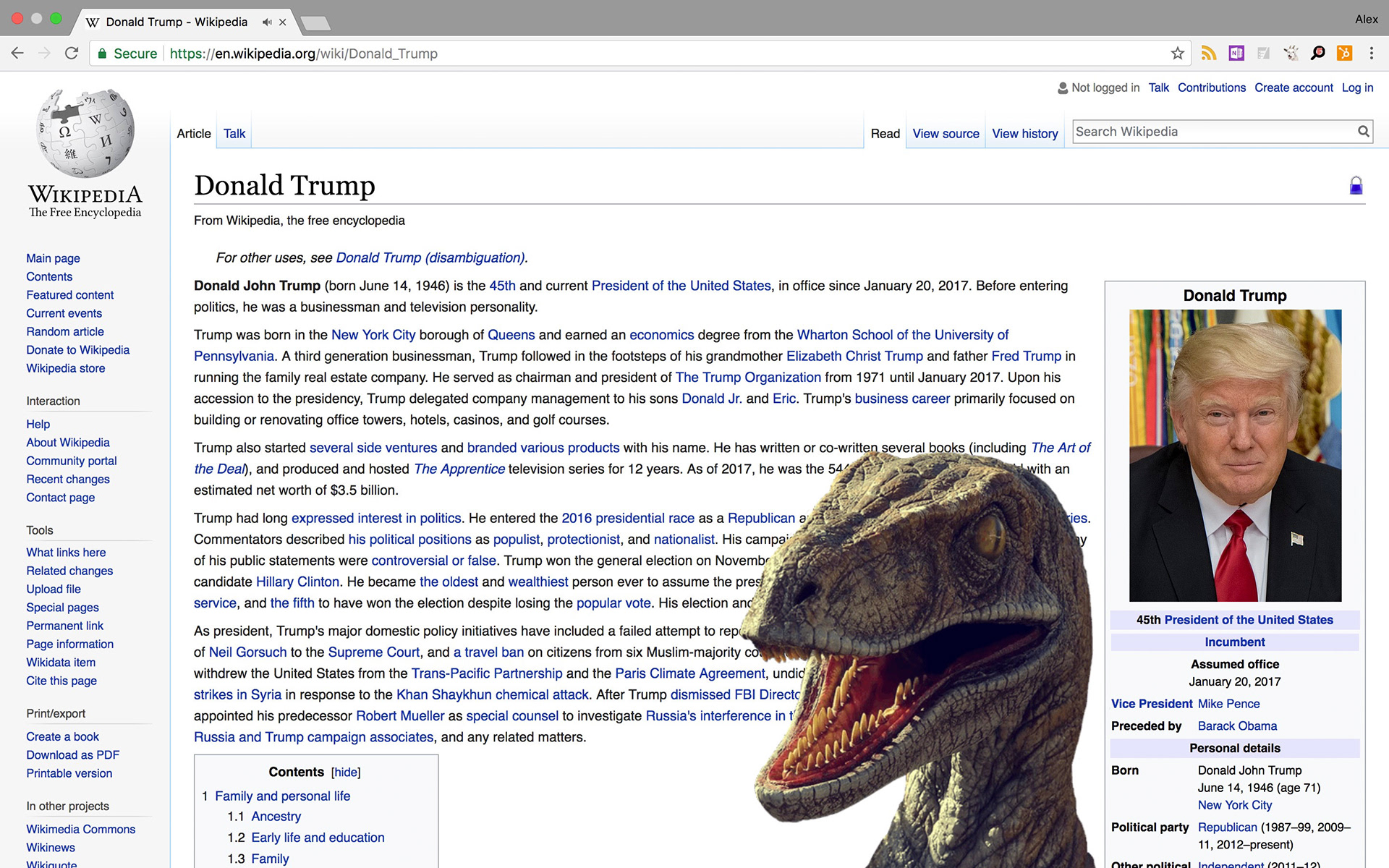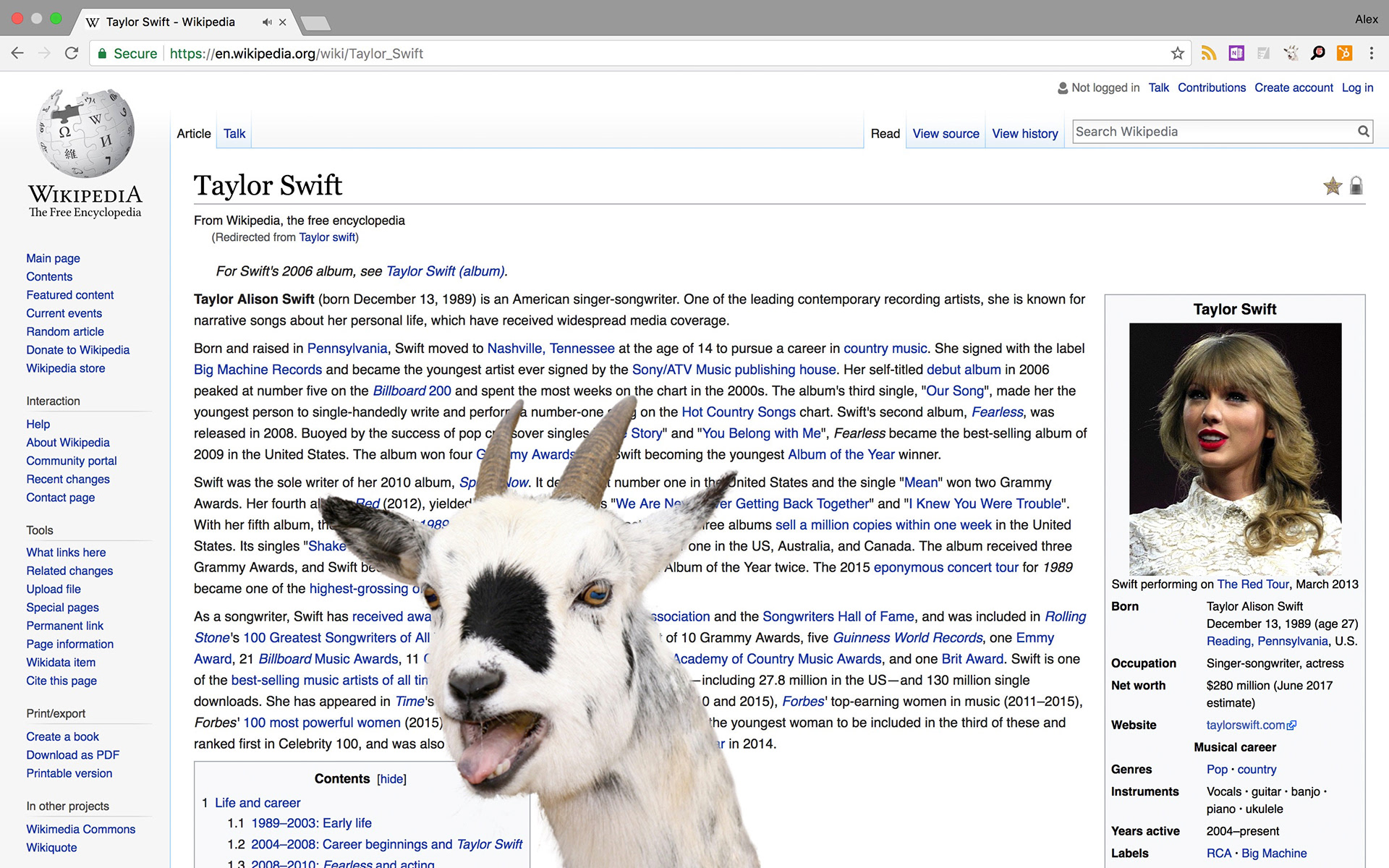 Sagmeister Data
Back in the spring my interest was piqued by a series of Instagram surveys by 
Stefan Sagmeister
, that were drawing thousands of votes, and since then I've been using JavaScript code to count and visualize the results.
For some surveys, it was interesting to visualize the geographic location of each vote, and to look for patterns in different regions of the world. One of these was on the different poster options for the 
Happy Film
.
The poster versions were designed for the film's different distribution areas, and I was curious to see the geographic distribution of people's preferred designs.


Gmail Image Width Fix
A Chrome extension for something that bugged me for ages: the Gmail window being stretched when a very large image is attached inline in an email. Over 4,500 weekly users at the time of writing. 
Accordion Calendar
I love working while I travel, I try to break up my freelance routine with as many short trips as I can afford. I love paper calendar, because sketching and scratching makes it much easier for me to plan and think. Planning trips that are span multiple weeks is really inconvenient with monthly calendars, because more often than not trips would go past the month's end, and I would be caught flipping between pages. 
And so I've decided to make my own.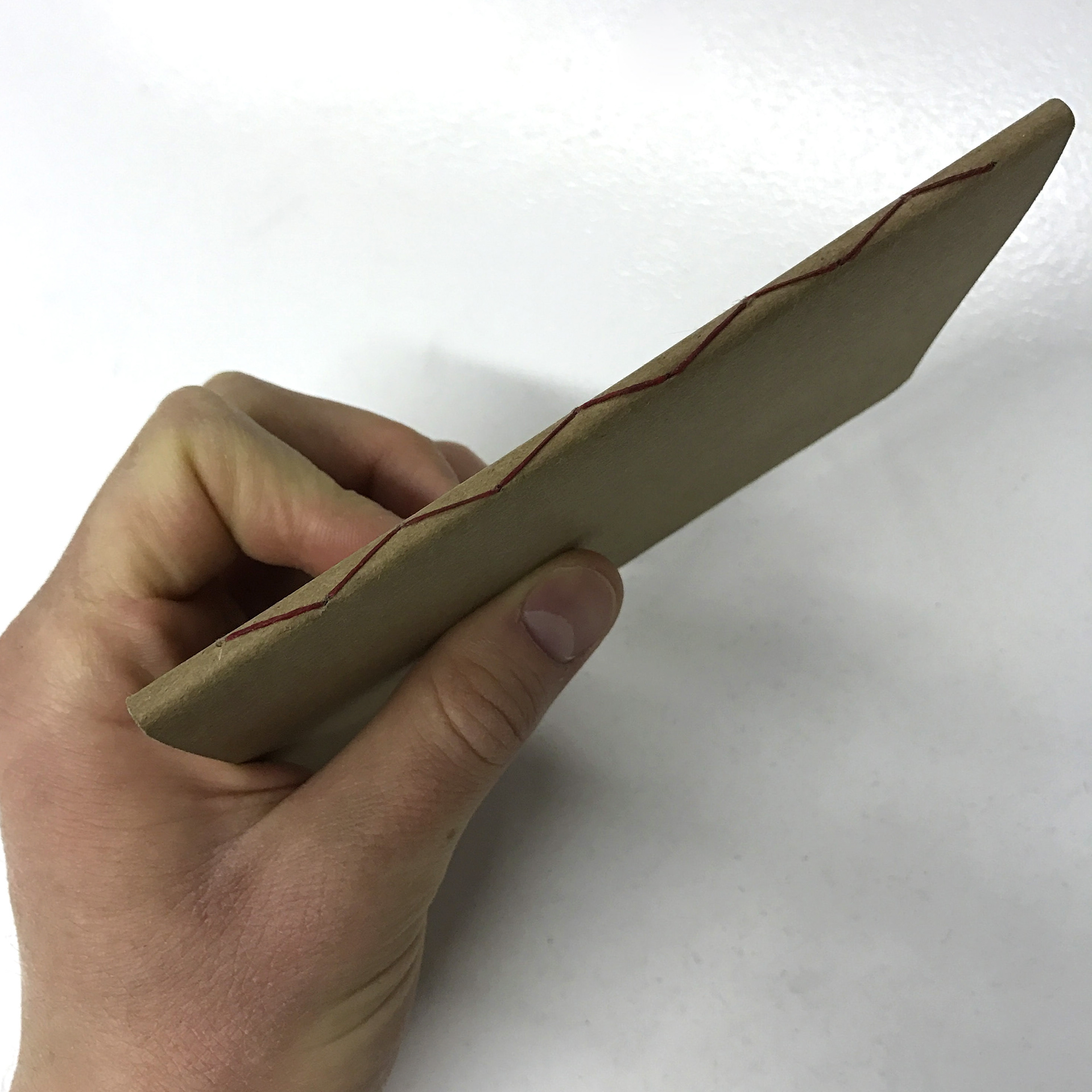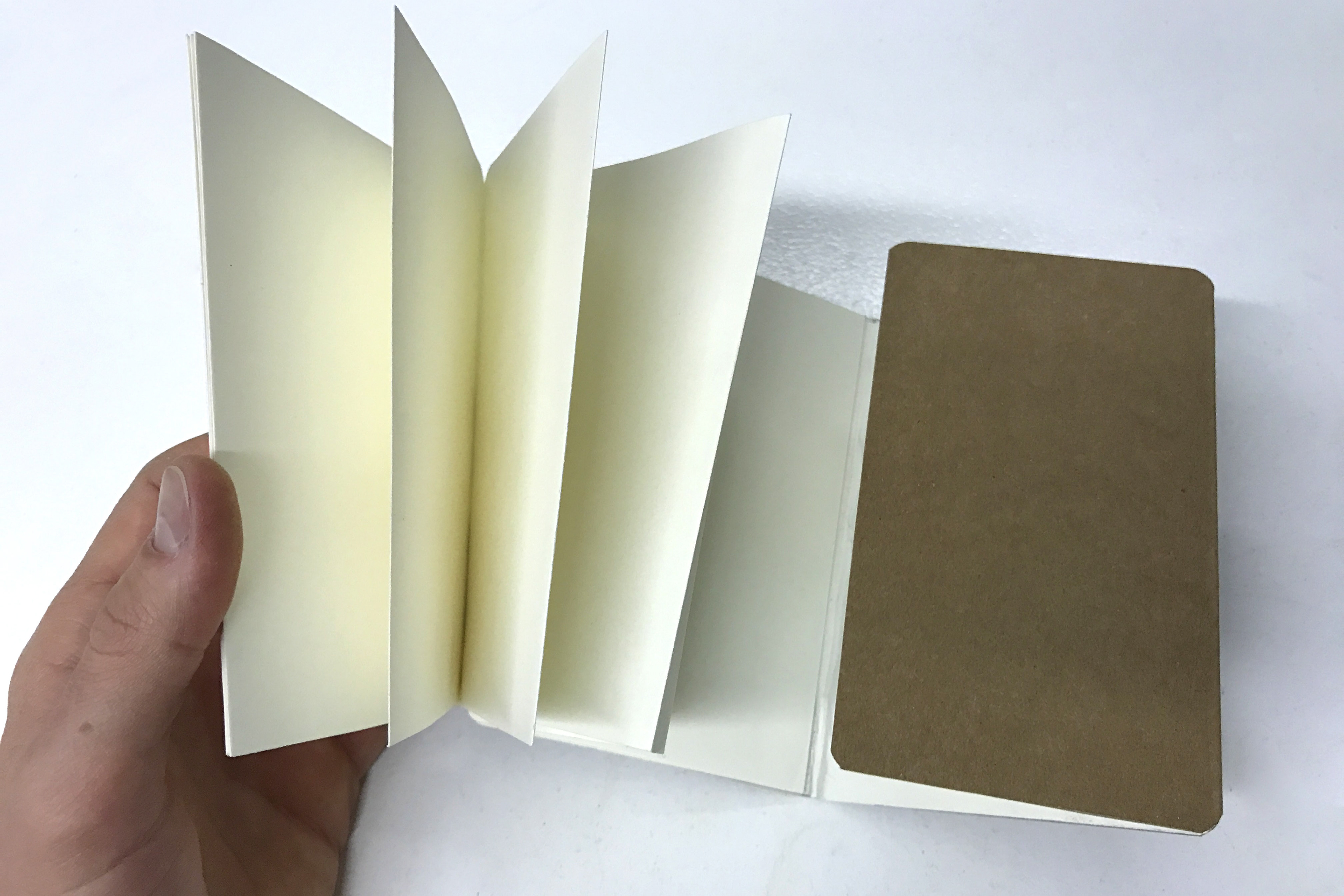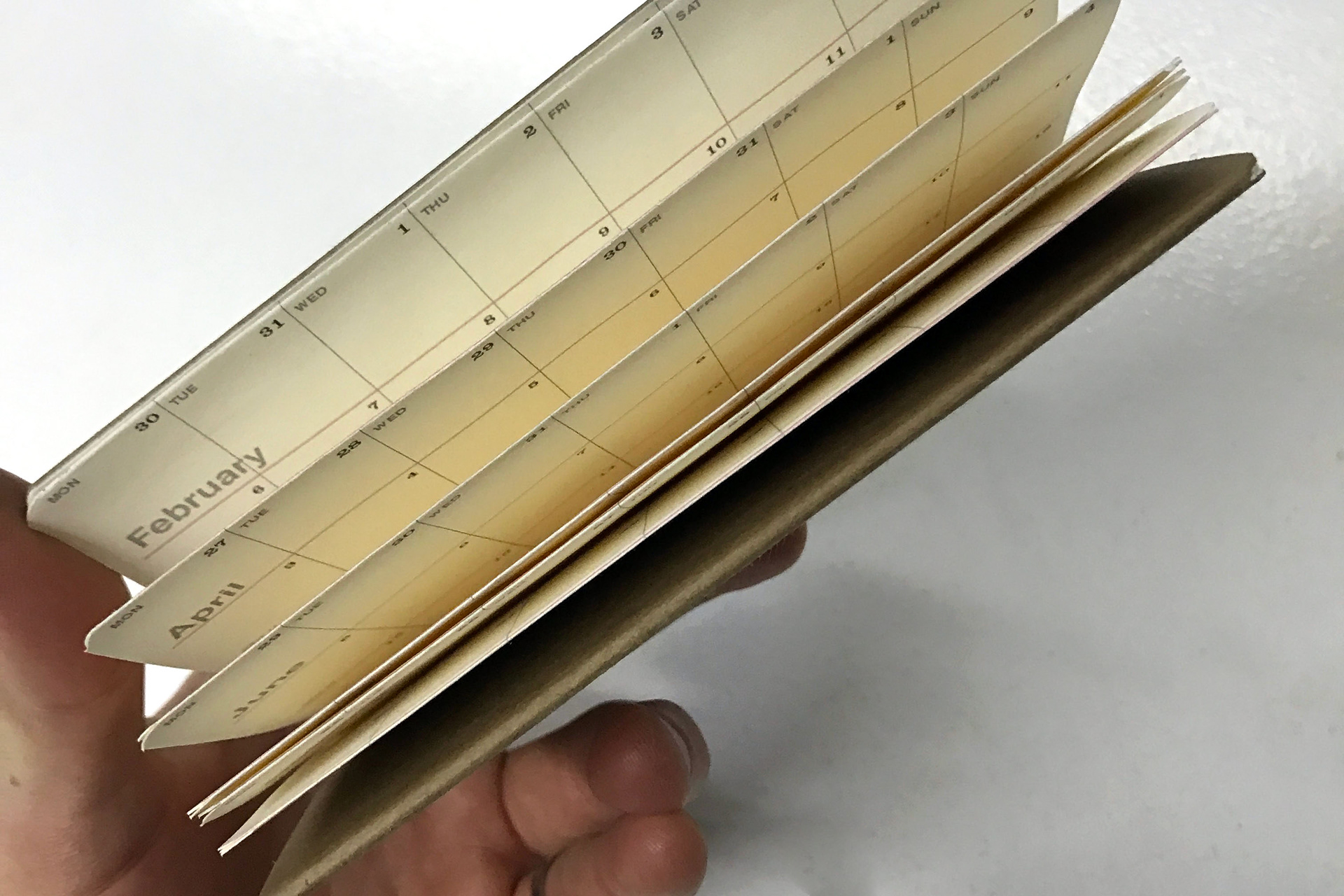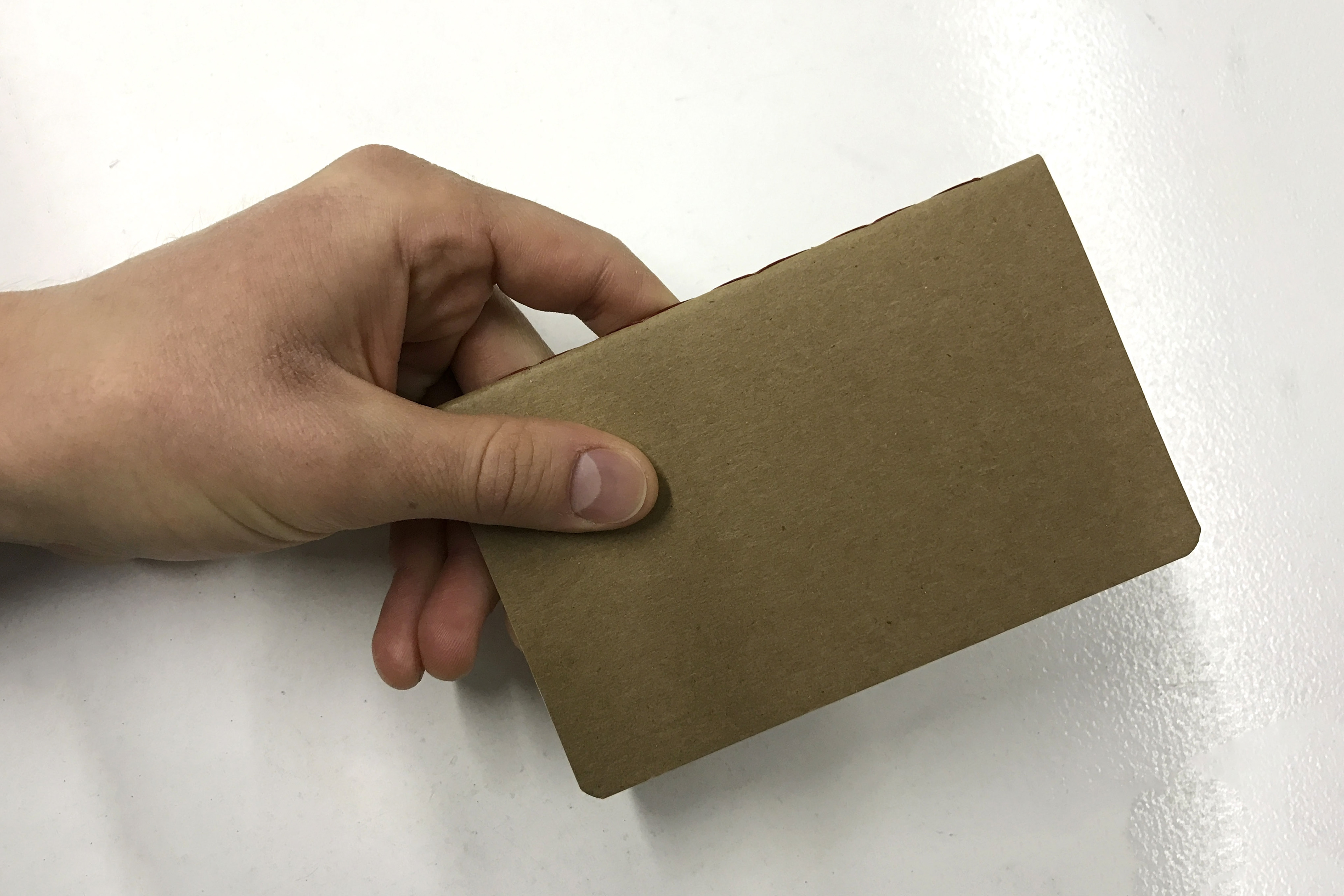 The calendar is fourteen months long and printed on a single sheet of paper, with folds into a traditional Japanese-inspired accordion. It can be used a regular monthly-calendar, or multiple pages can be pulled out at once to plan trips that span across months. 
A folding flap on the back cover holds the accordion in place. When released, the backside of the calendar doubles as a notebook. 
I have deliberately sized the calendar to match my Moleskin sketchbook, which I religiously carry with me at all times. 
The paper is a soft beige colour with a gentle matte finish for smooth writing with pencil or ink. 

PS: It turns out the the calendar is incredibly useful for life planing with your partner... especially if she is a very type-A personality <3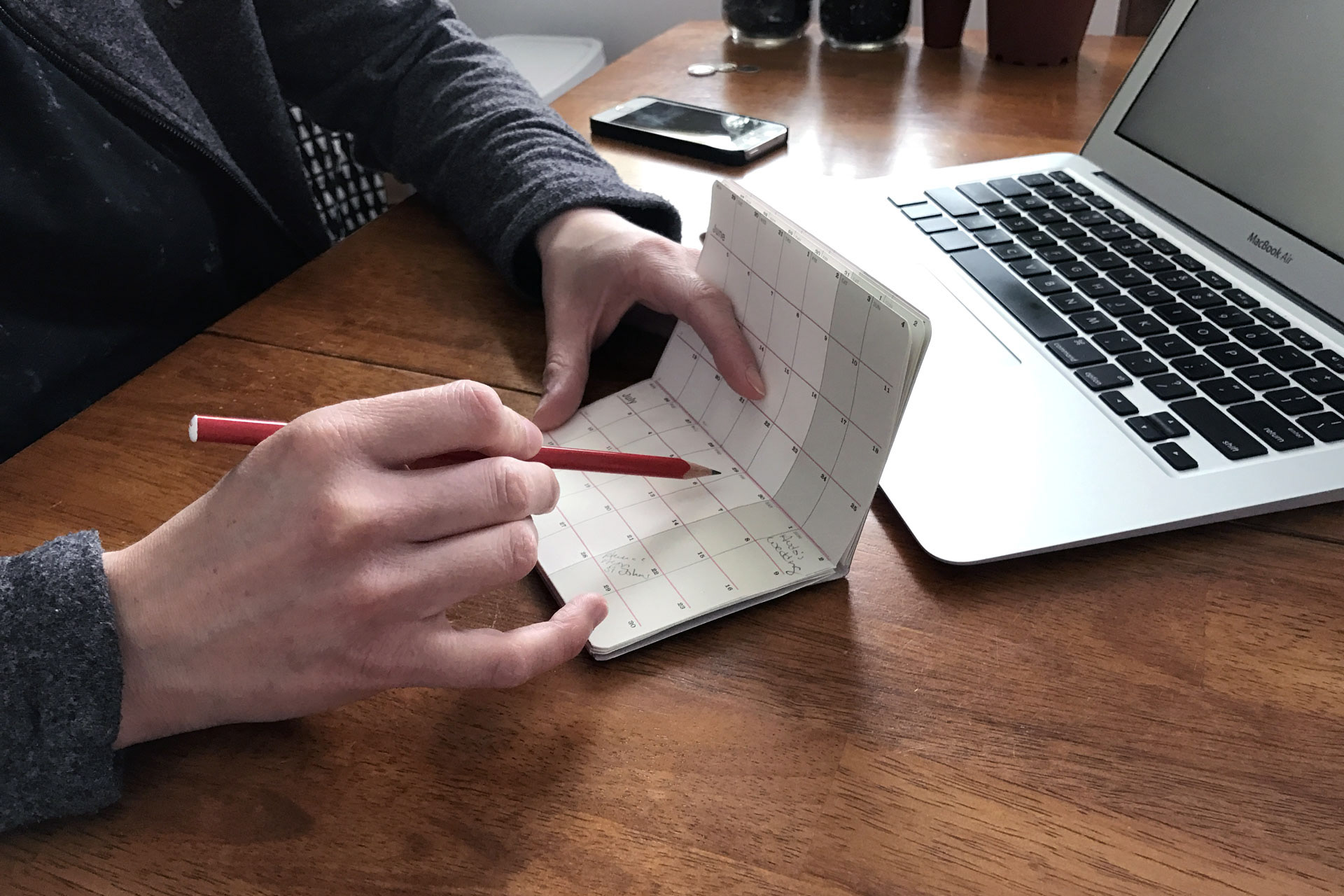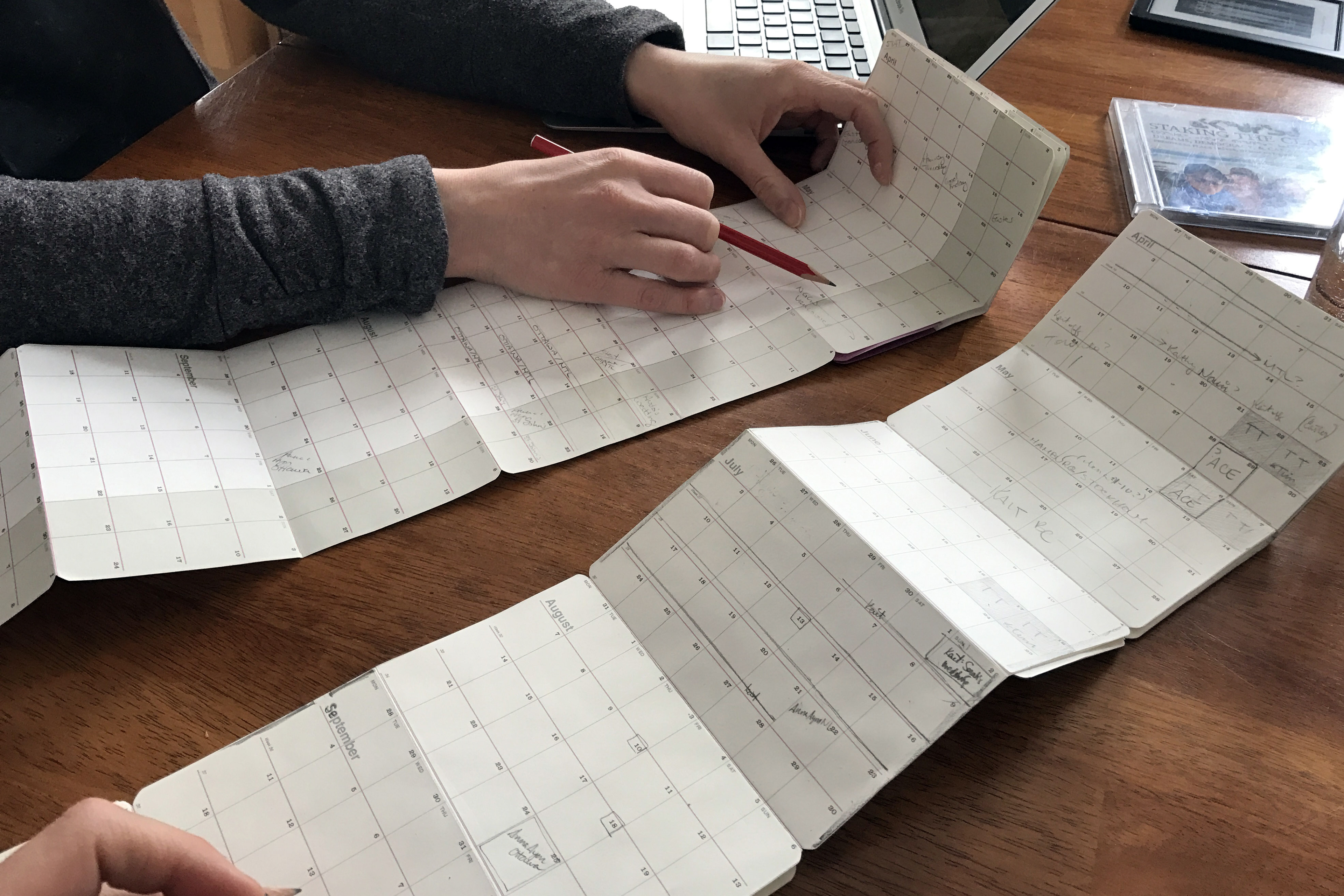 Nerd facts 🤓: The calendar is generated in SVG with JavaScript code. Most calendars start in January or December, and that's just silly. I wanted to be able to generate a year-long calendar starting from any month of the year. I also did not want to be bothered with entering dates manually, using InDesign templates or running the risk of skipping a day and offsetting the entire calendar.

I am in the process of building an online calendar generator for custom calendar orders, and for people to be able to print their own at home on A4 sheets that can be glued together. 

If you are interested, I will be happy to make you one, just drop me a line!