Context
Real-estate developers have an on-going challenge of bringing potential buyers to their sales offices in undeveloped and lesser-known residential areas. This means that developers need to continuously invest large budgets into advertising, and more often than not, their customers are greeted on a construction site. 
To reduce advertising costs, while increasing visibility and improving the customers' shopping experience, my client asked me to design a retail space that would serve as a sales office alternative for the distributed residential projects, and provide a space for client to find and customize their future homes.
The retail space needed to be seamlessly integrated with the buying process and software suite. See the
Home-Building App
case study for details.
Mall Concept 
The initial concept was developed as a traditional boutique and pitched to selected malls to assess the feasibility and find available spaces. 
Zones for the interior spaces were laid out to match the buying process while prioritizing a retail display near the entrance to attract shoppers. A semi-private space was allocated in the back of the boutique to provide privacy for buyers who are in the negotiation or selection stage. This space was deliberately made visible throughout the boutique to create a sense of intrigue and excitement from buyers making material selections for their homes.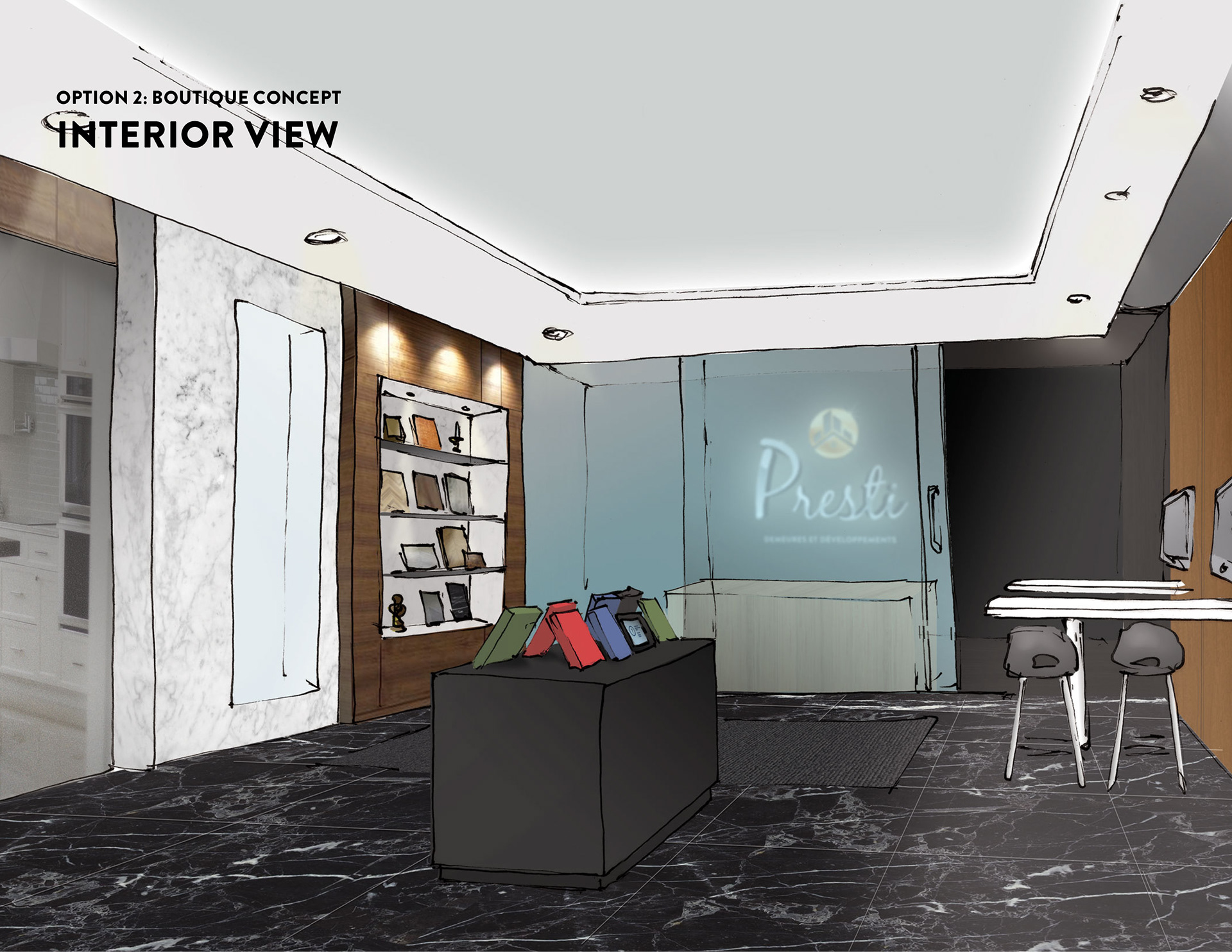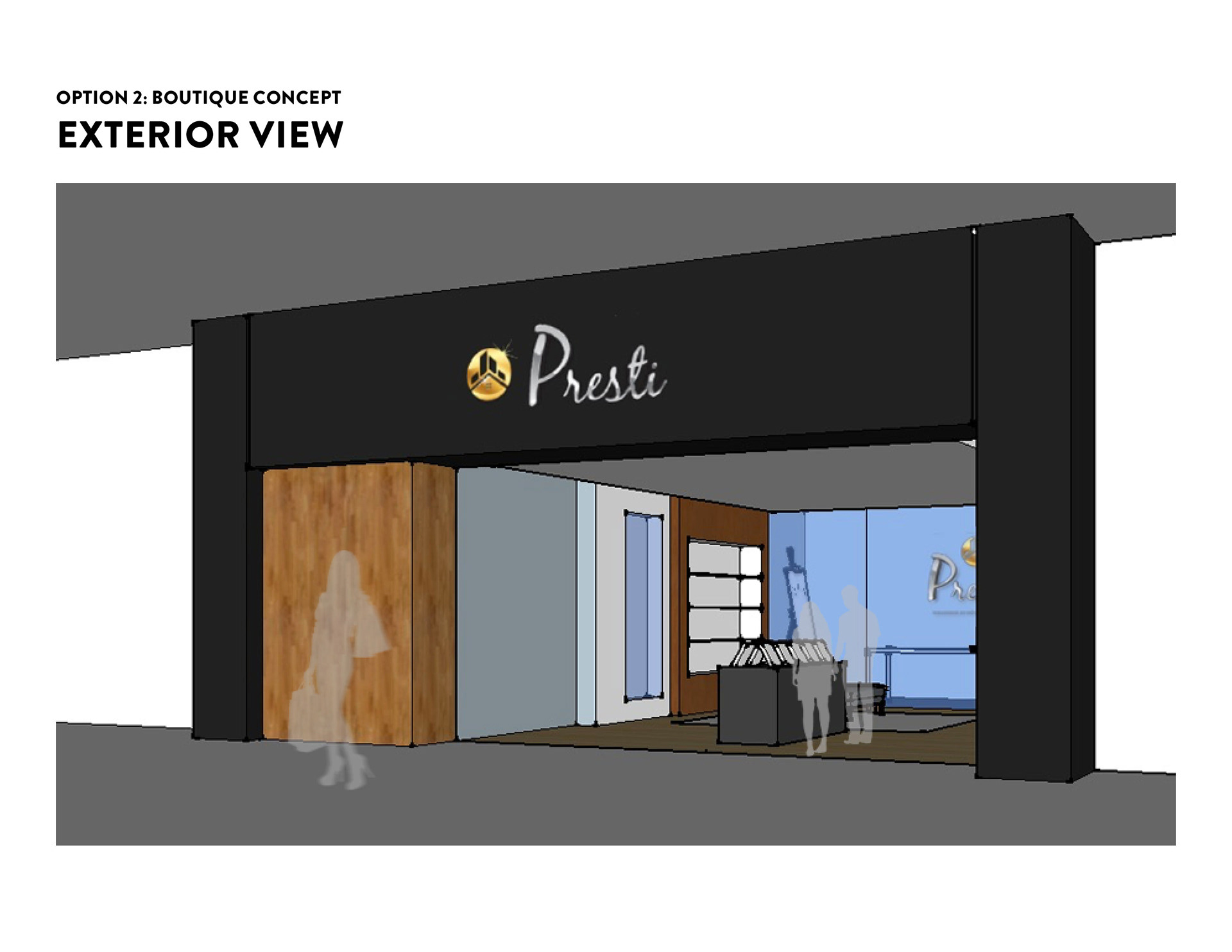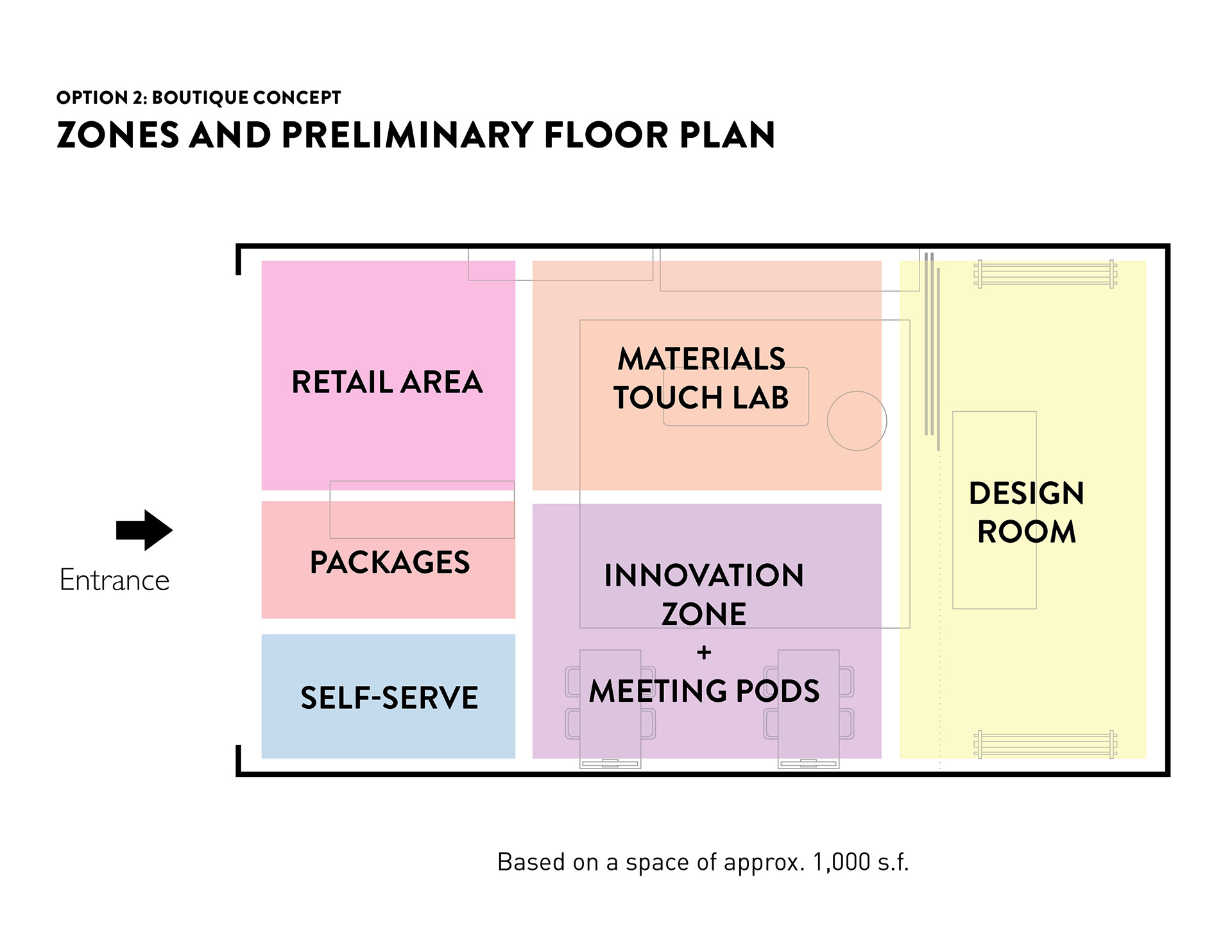 Alternative Concept
To accommodate more possible spaces in the mall, and to reduce the costs should a relocation be necessary, an alternative concept was developed using shipping containers.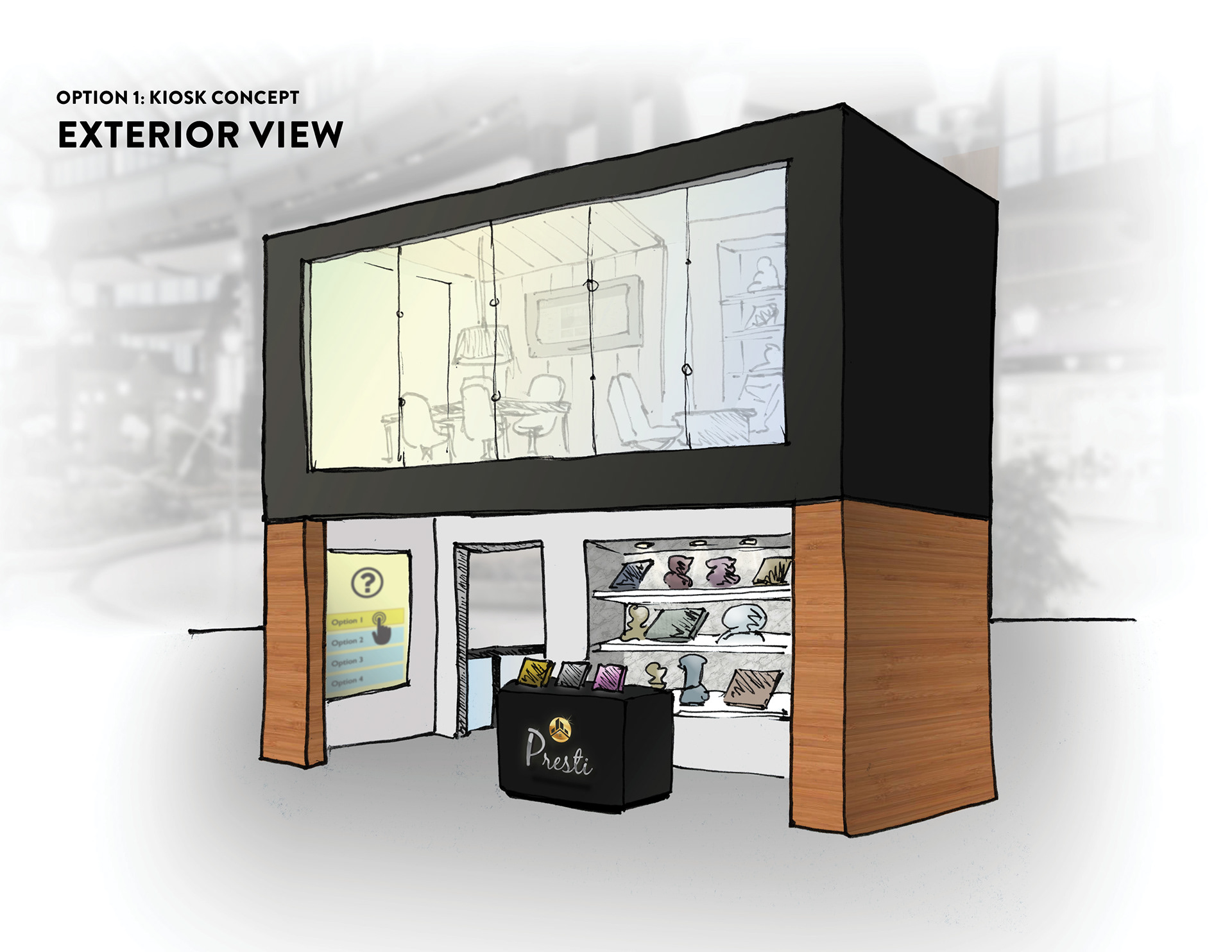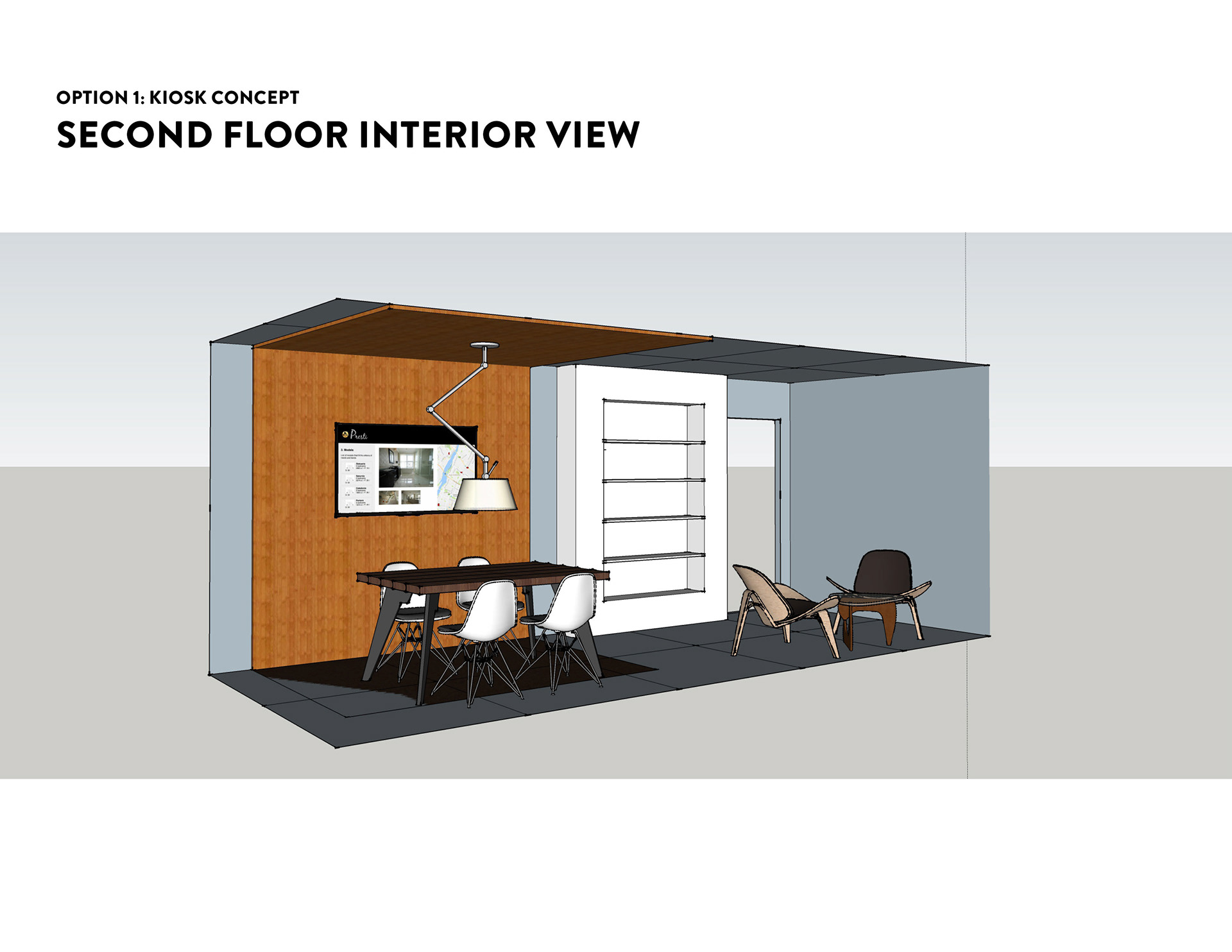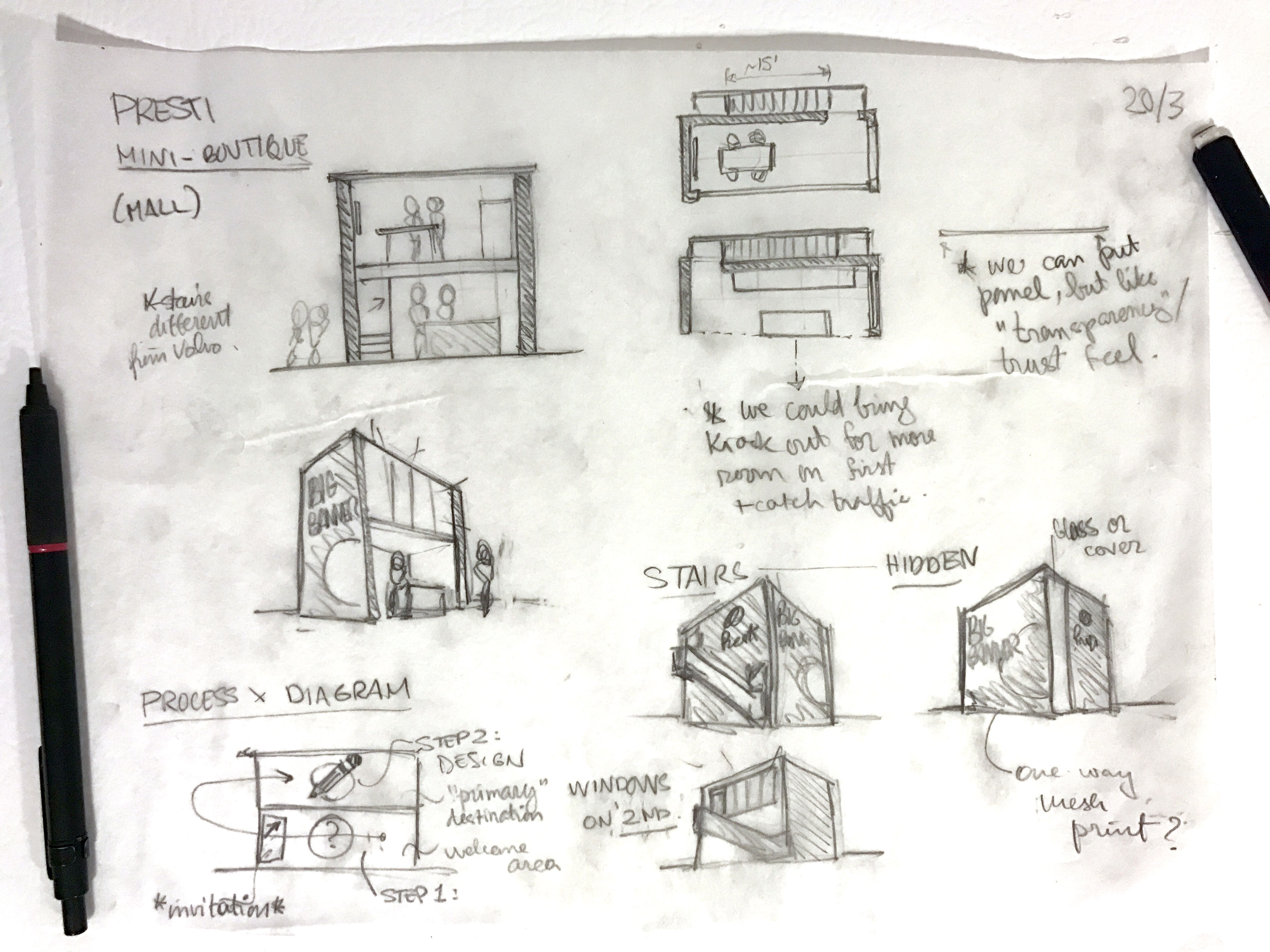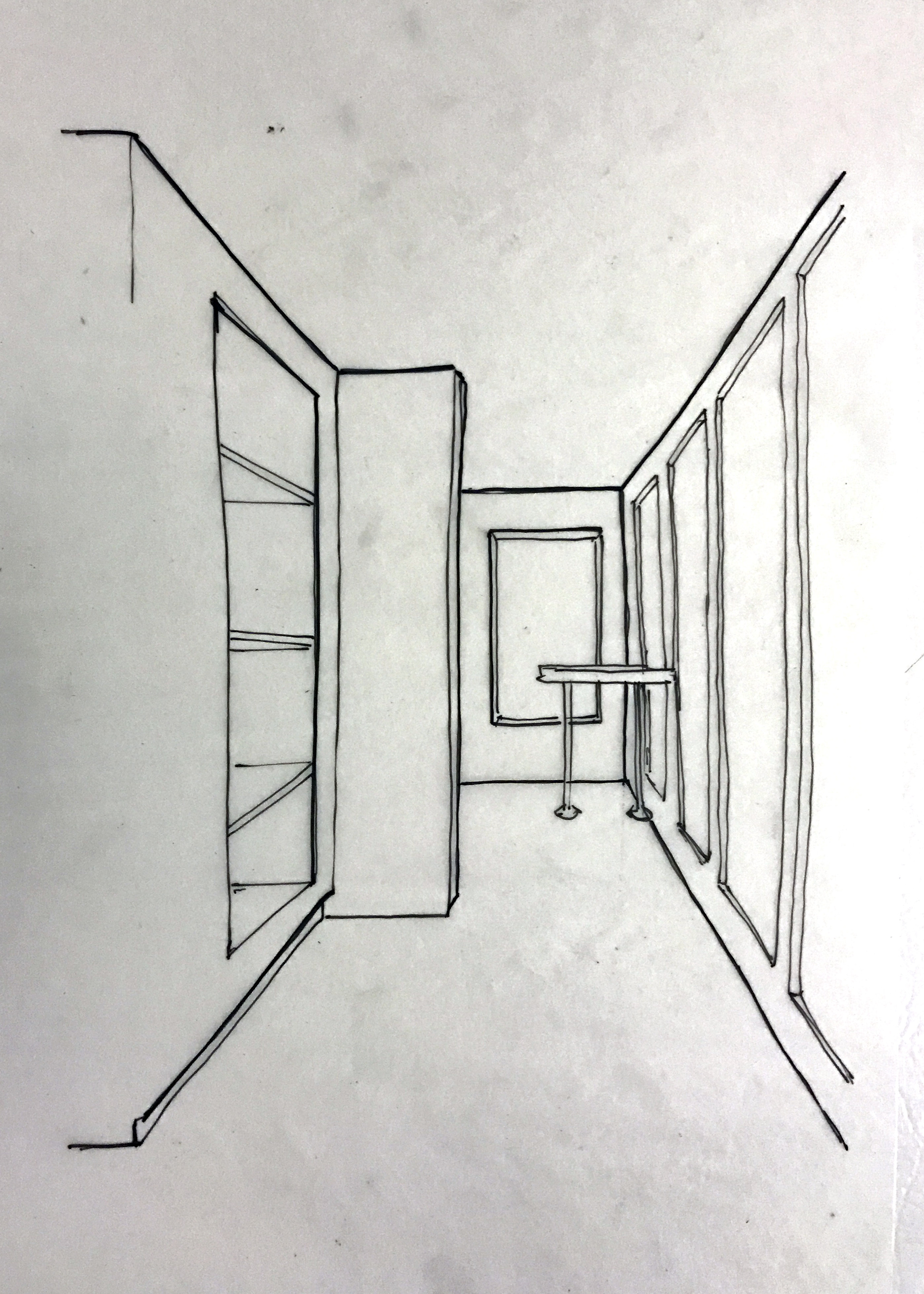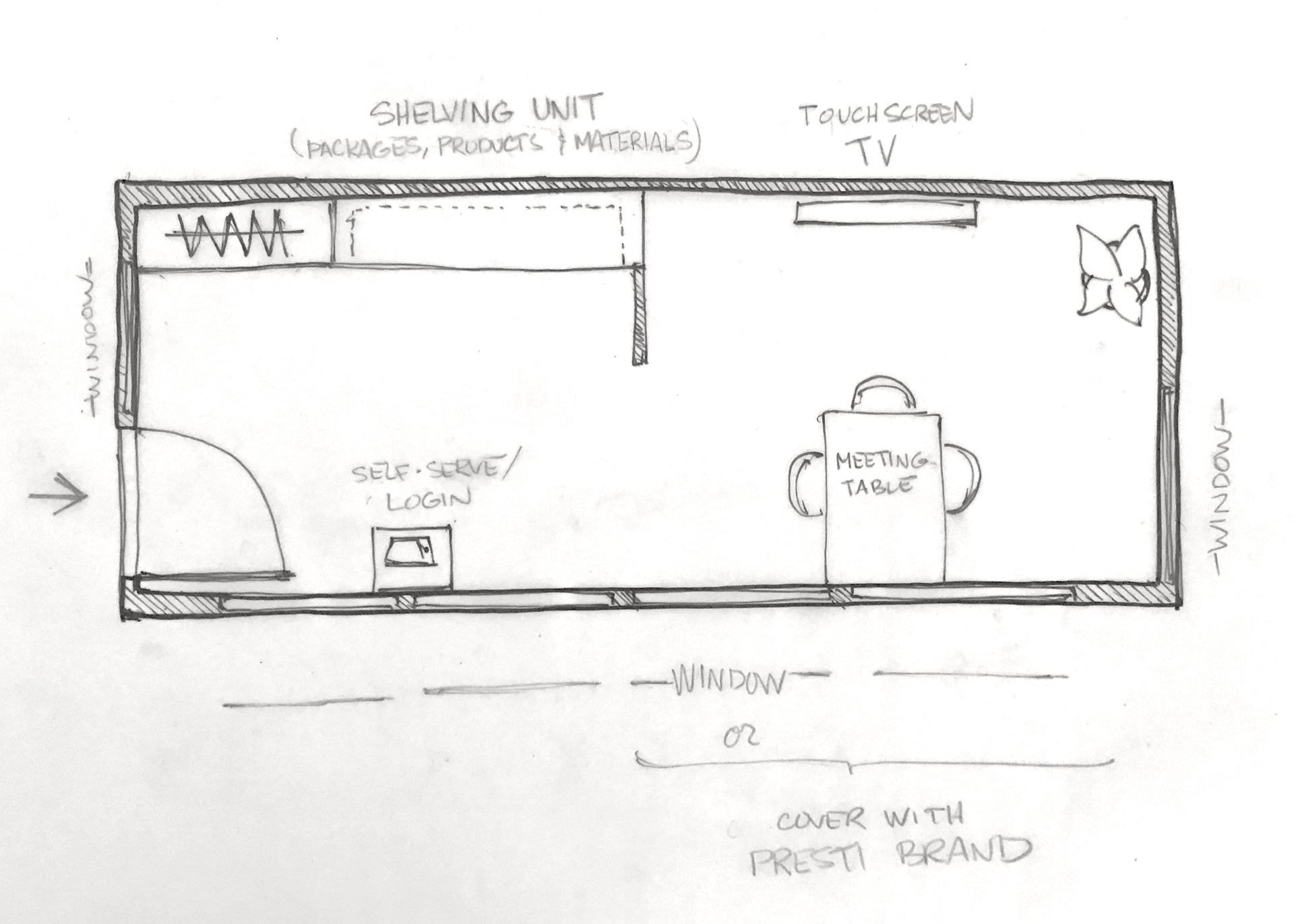 Fun fact
I was visiting my partner in
Nain, NL
and had to be be doing a lot of work on this project remotely. I did not have access to scanner to digitize my hand renders, so I came up with this makeshift scanning system on our back door.