Print projects
I have been screen printing for some time, across different make-shift setups in appartment in Montreal and Ottawa. Below are a few of my favourite projects.
Experimenting with making ink from coffee, printing on paper and fabric (2022)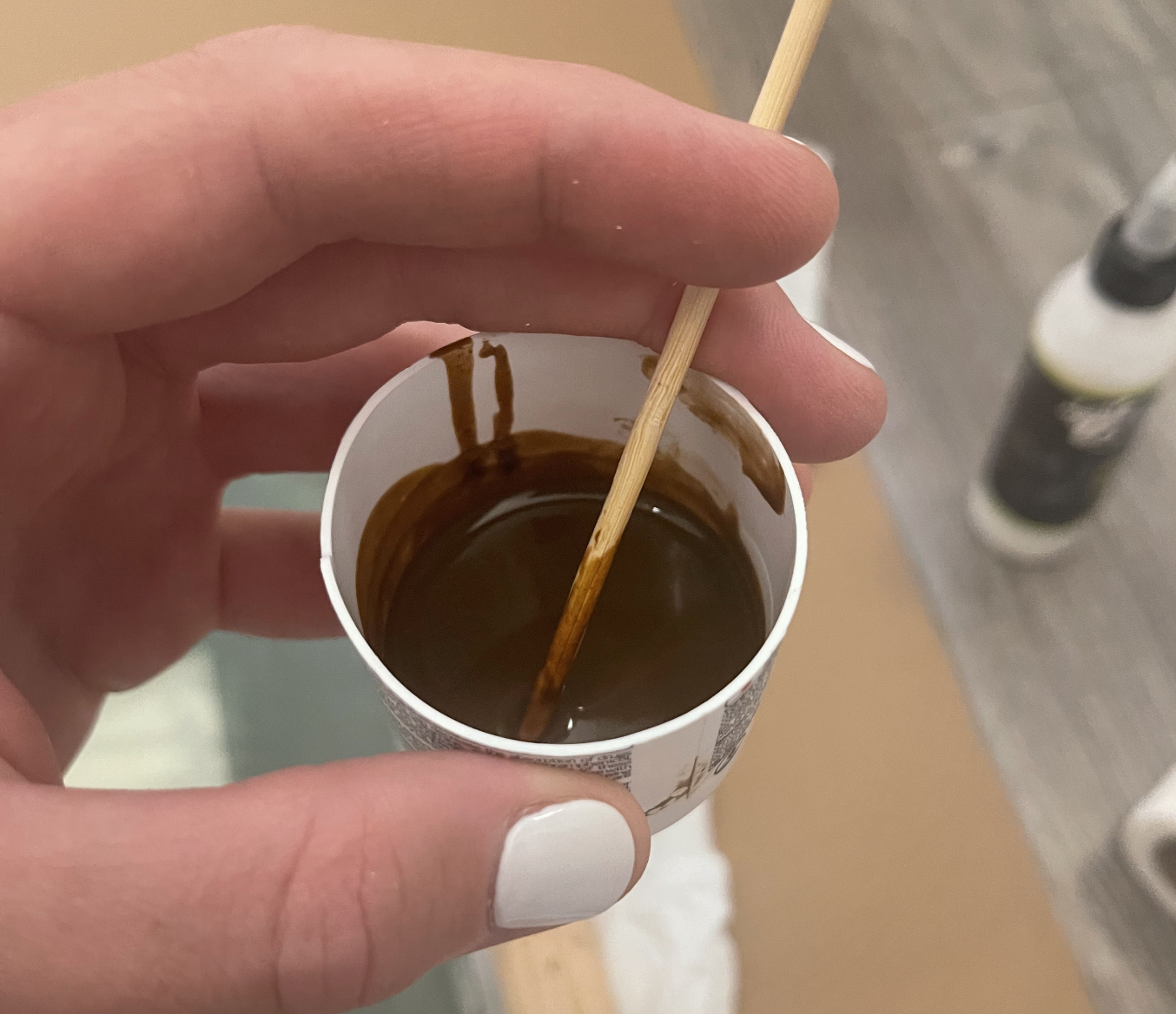 Experimenting with thick (gold) inks on paper for holiday cards for staff at day job (2022)
2019: wedding cards print (design and lettering work by the amazing Pascale Arpin)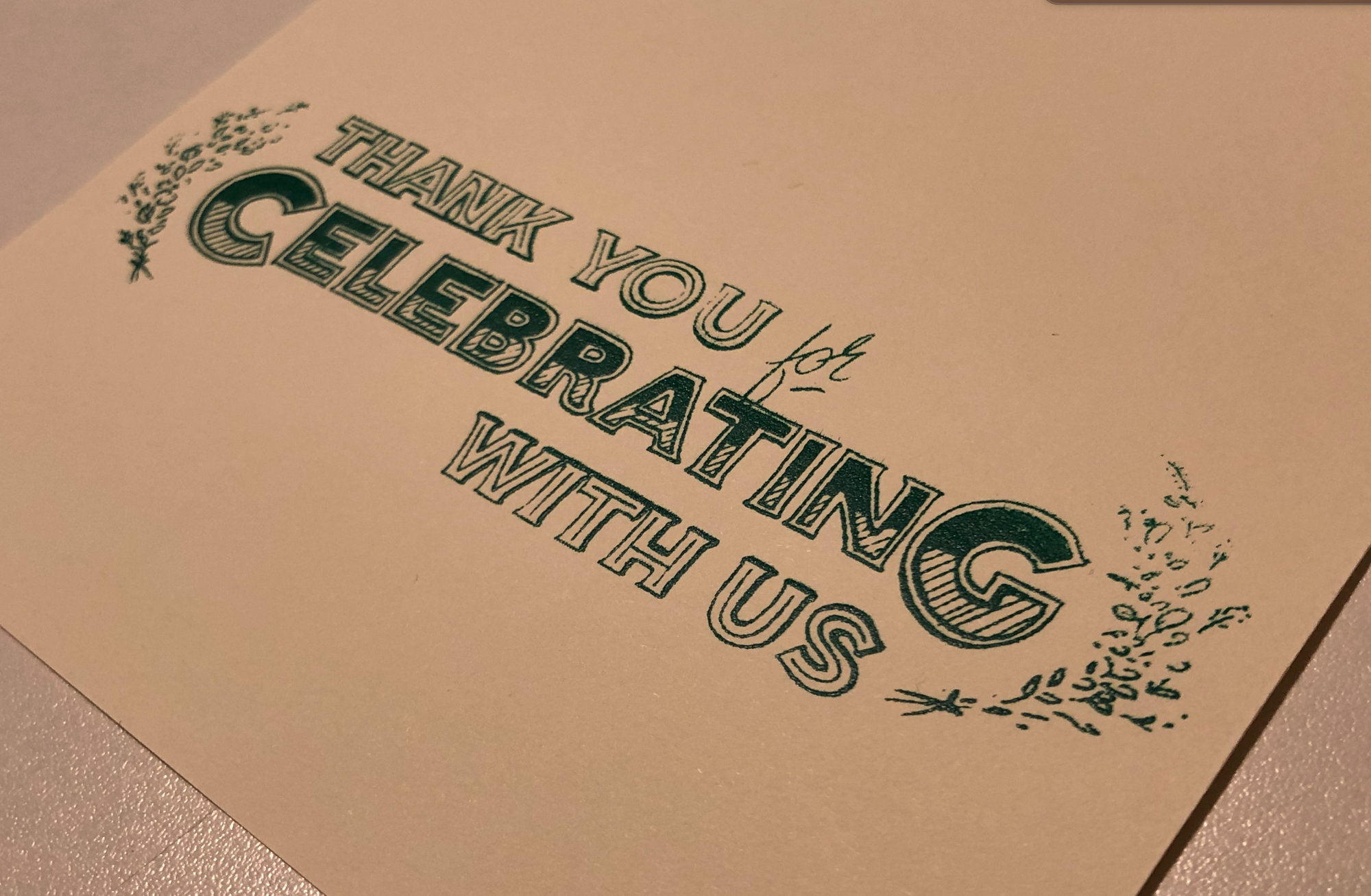 FaceTime love (2017)
screenprinted half-tone screenshots of FaceTime conversations. My wife and I have been in a long-distance relationship at the time, and many of our conversations have taken place over FaceTime. I have taken screenshots at the time to make for memories, and later printed these memories to cherish them. A video call is digital and ephemeral, and printing these with a screen printing process highlight the contrast of a largely analogue process and permanent medium. (An interesting side note: a screenshot from the old phone would have been to low resolution to print a decent quality digital photo, but the imperfectness of a screen print makes combined with the precision of a half-tone pattern gave the prints a quality that was richer than the digital original file.)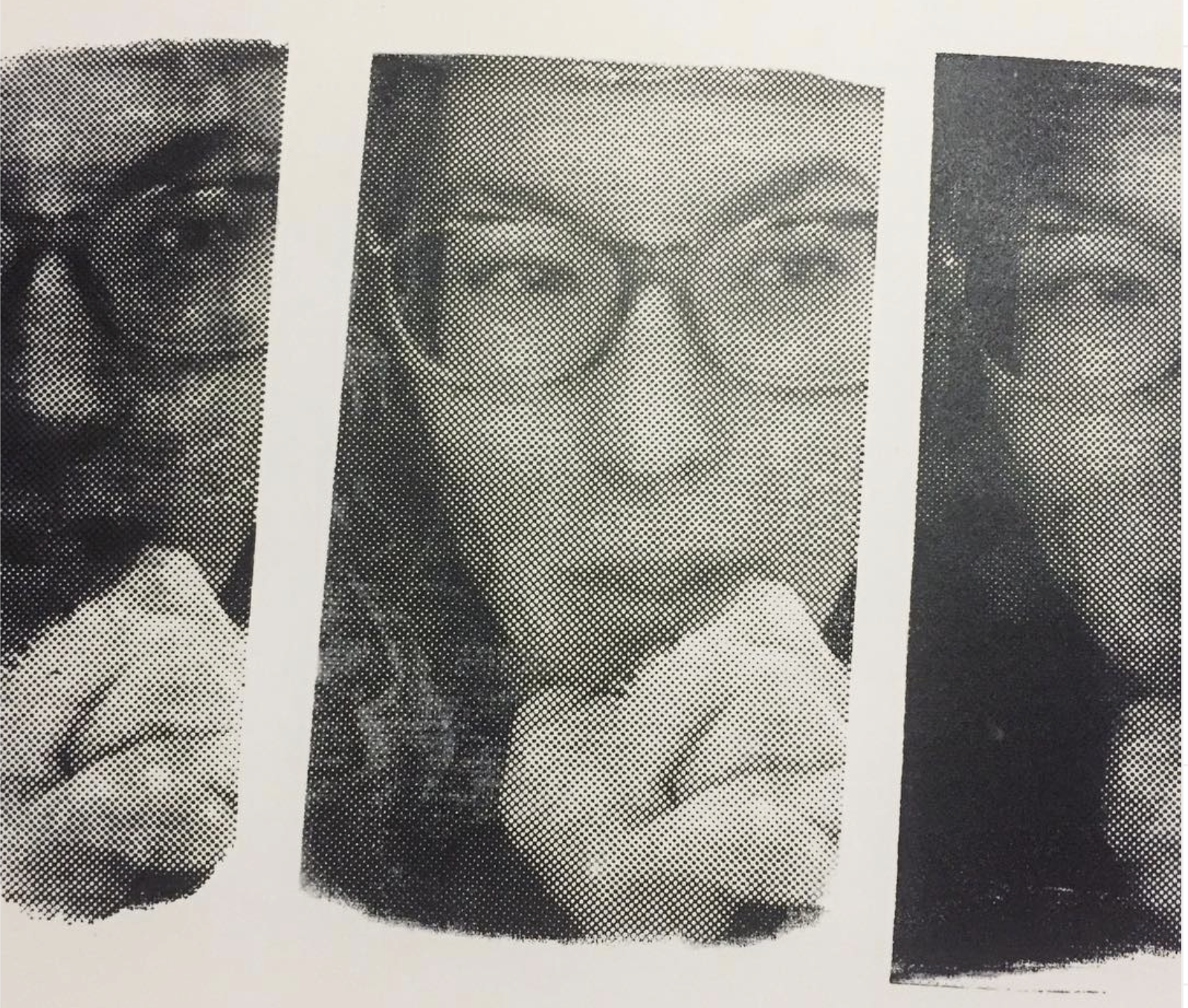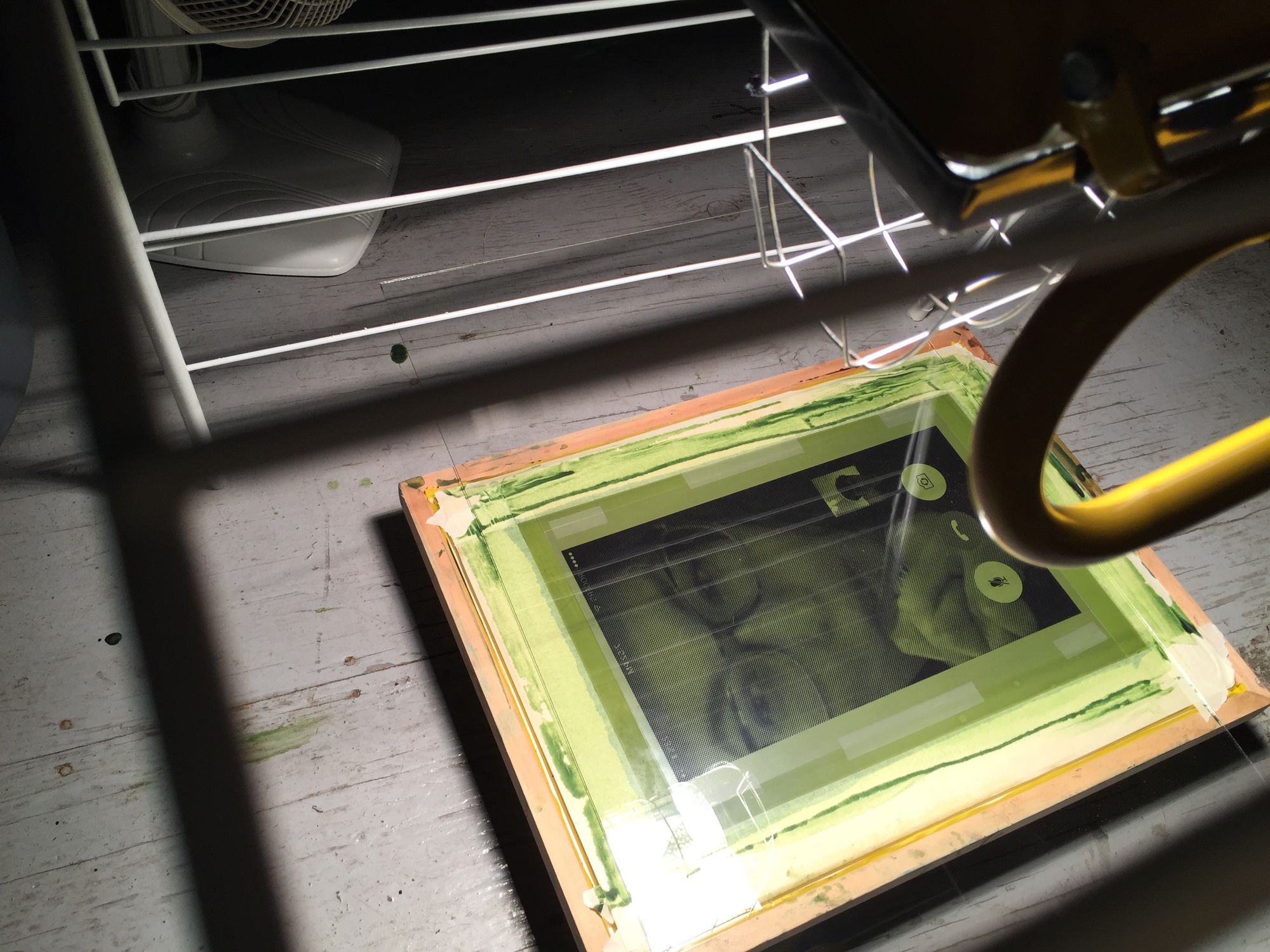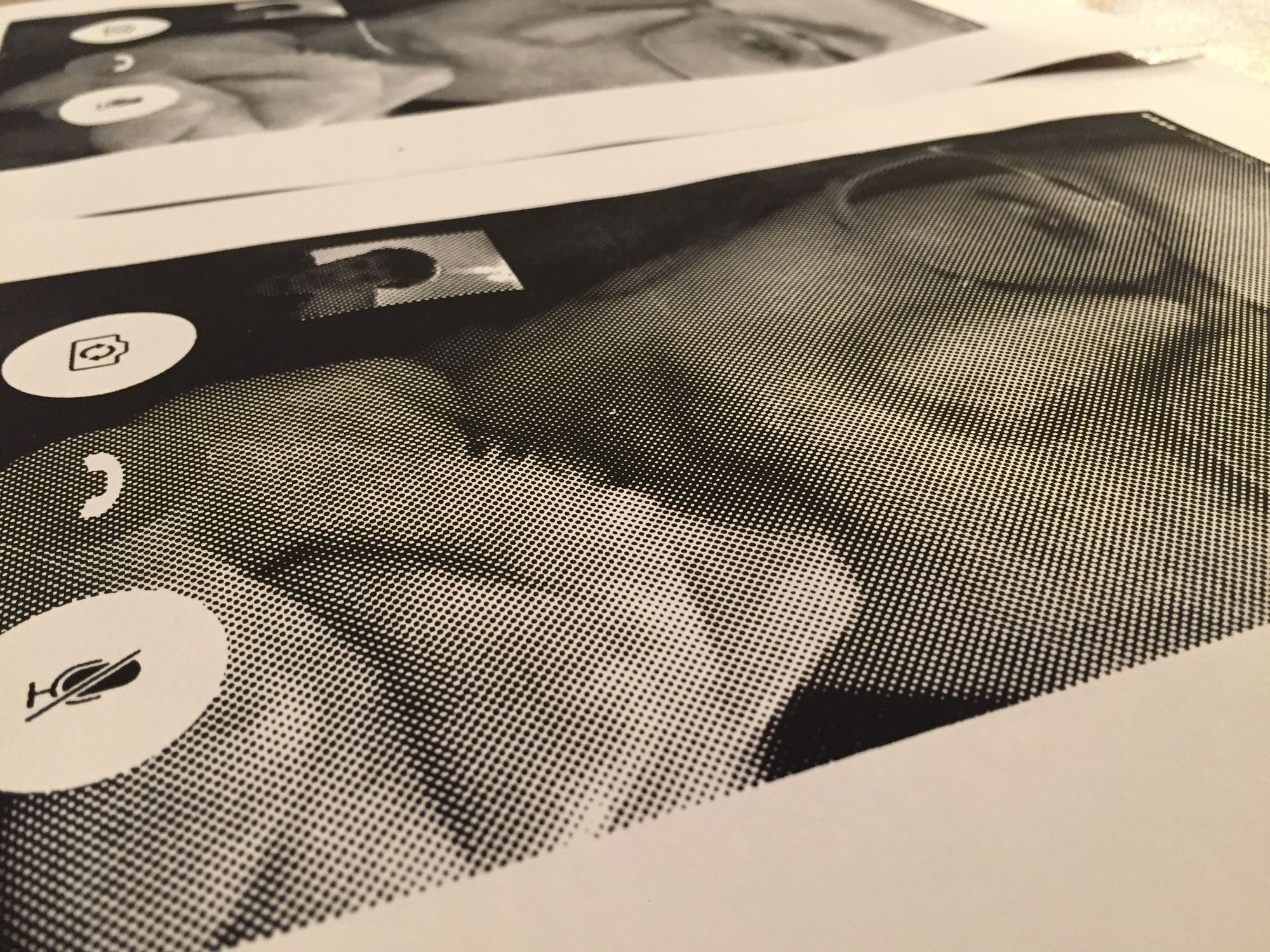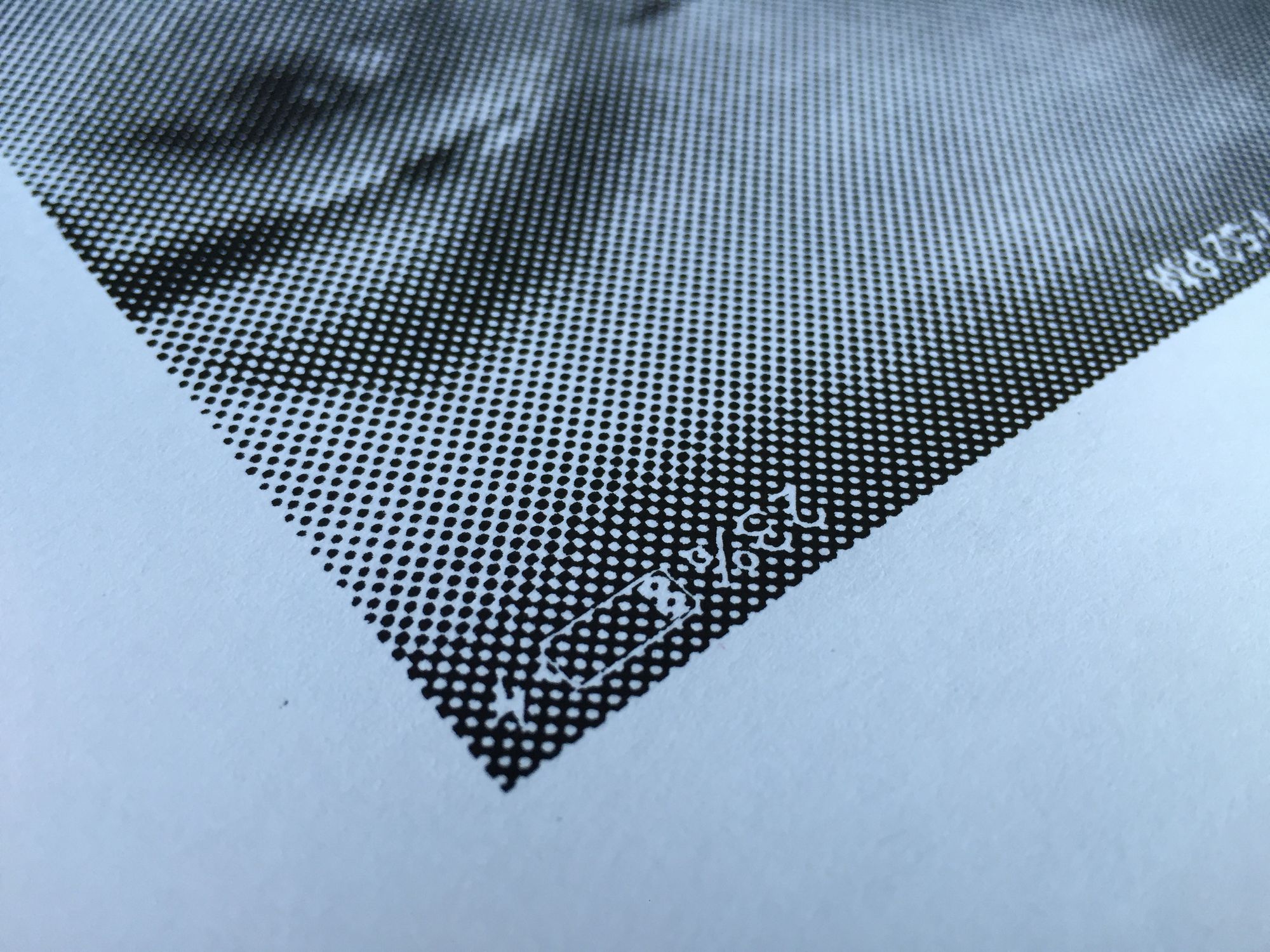 Exploring screen printing scan of graffiti markers (2017)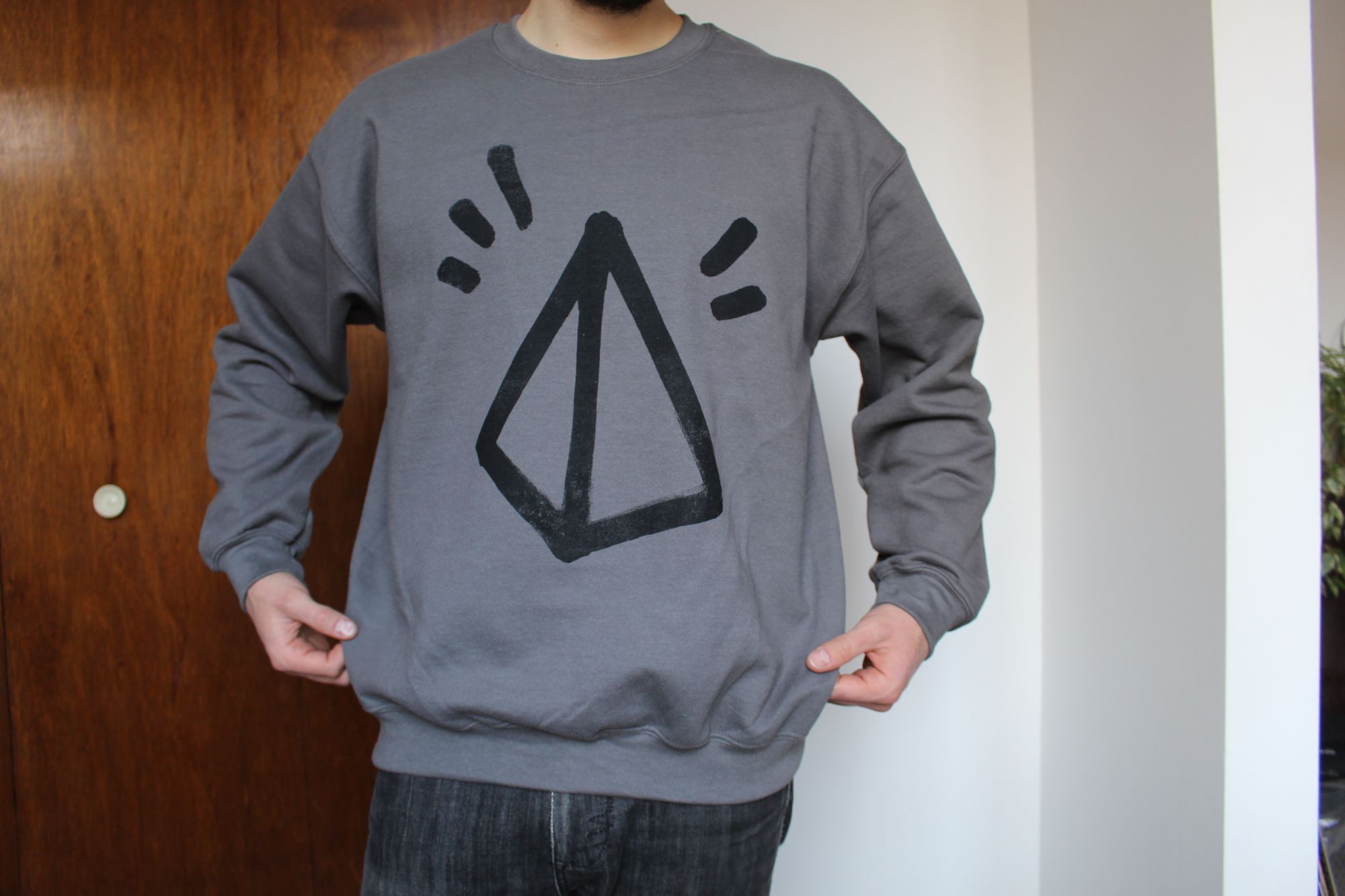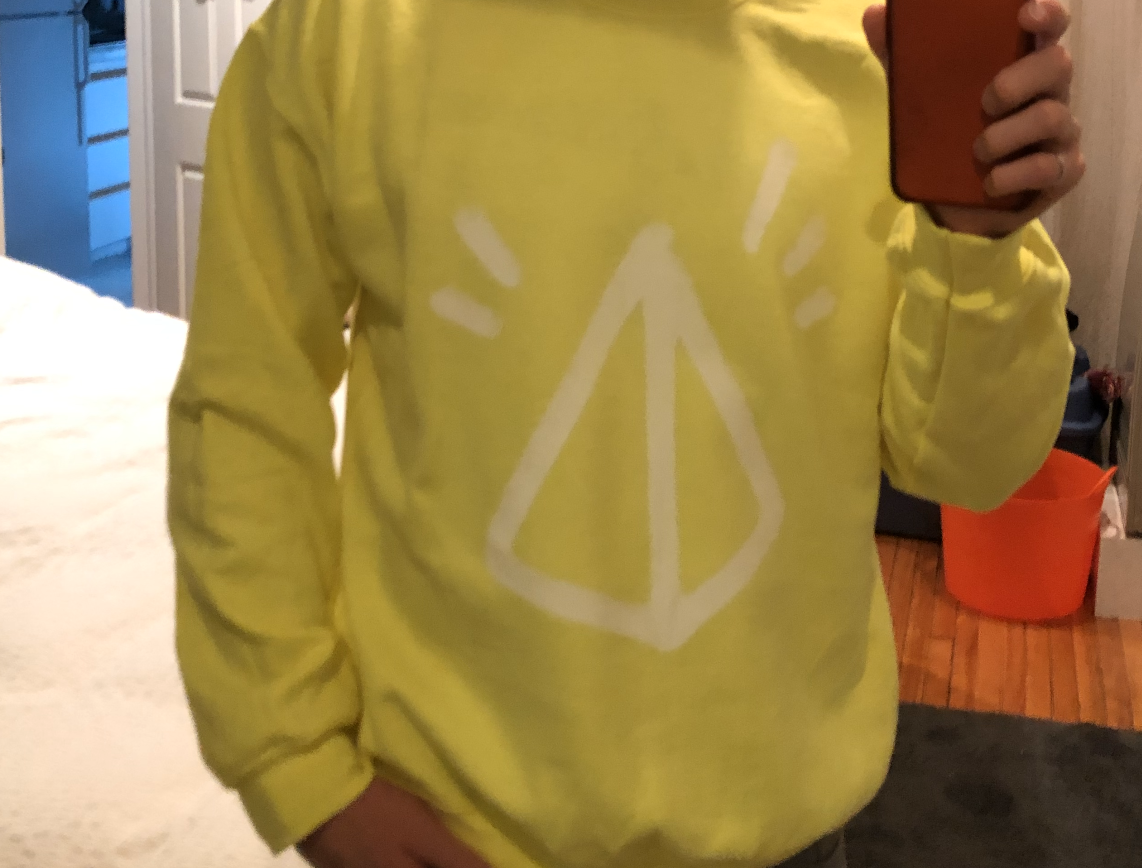 "Complexity" print
Exploring screen printing scans of graffiti markers (2017). It was a very late night in our Montreal appartment, I felt lost and confused about who I was. These shapes were drawn on large poster-sized paper, and I must have gone through the entire block trying different shapes and combinations. The process was very satisfying - the size of the paper combined with how runny the Molotov markers required for very large arm movements and consistent speed; I felt that I was making sense of the mess as my hand moved over the paper. The pattern below felt really right, and I reprinted it on paper and fabric.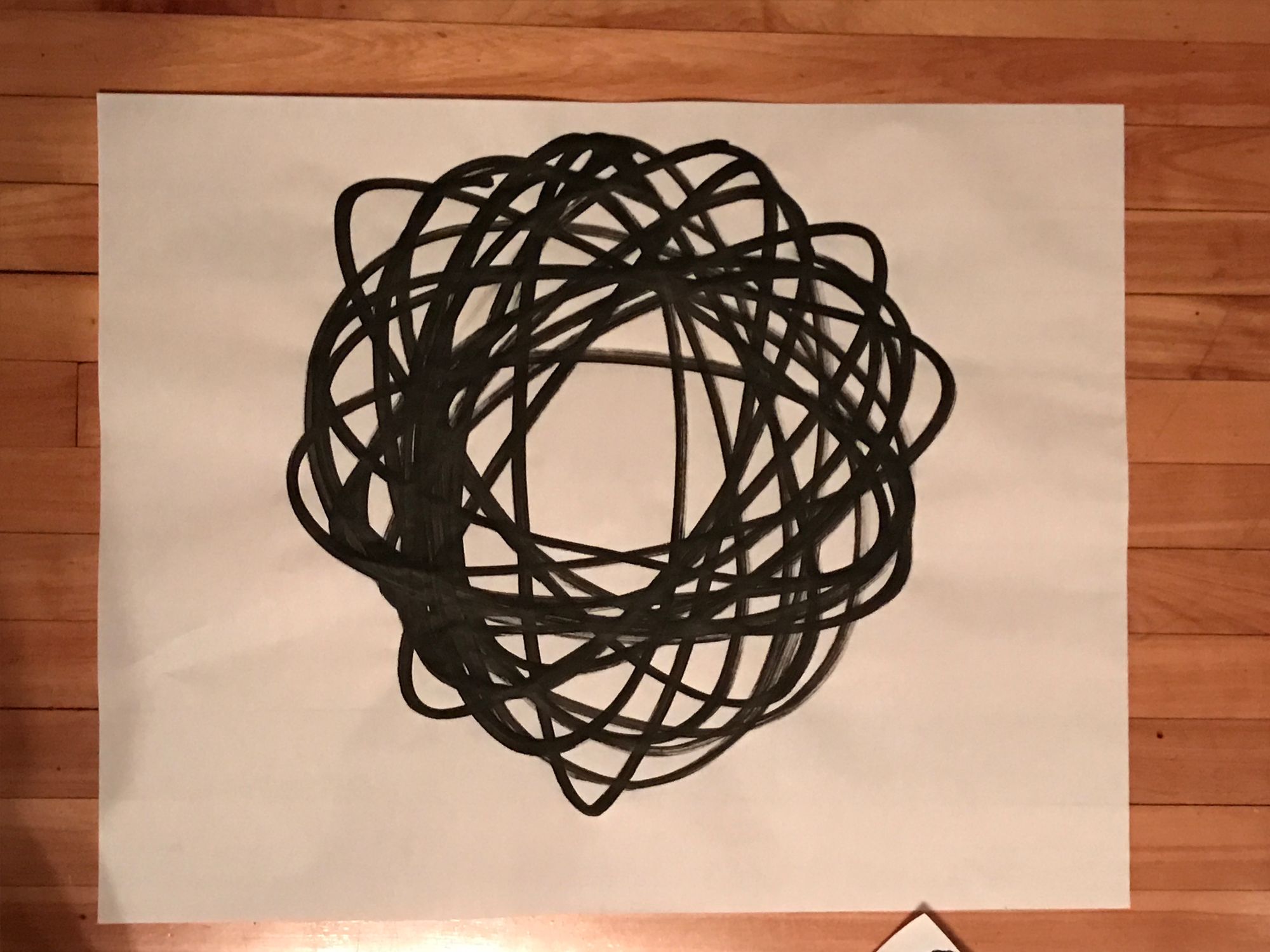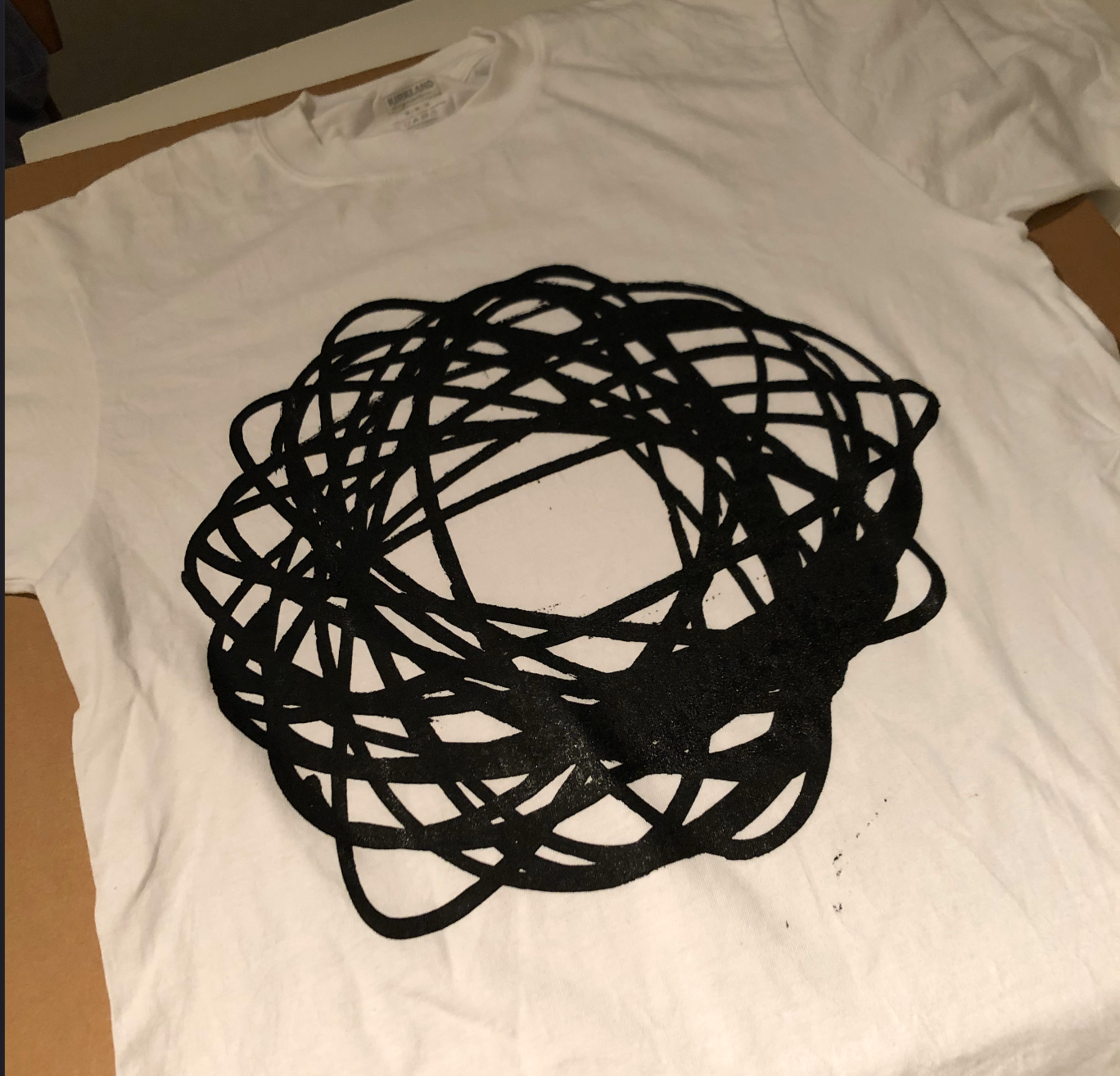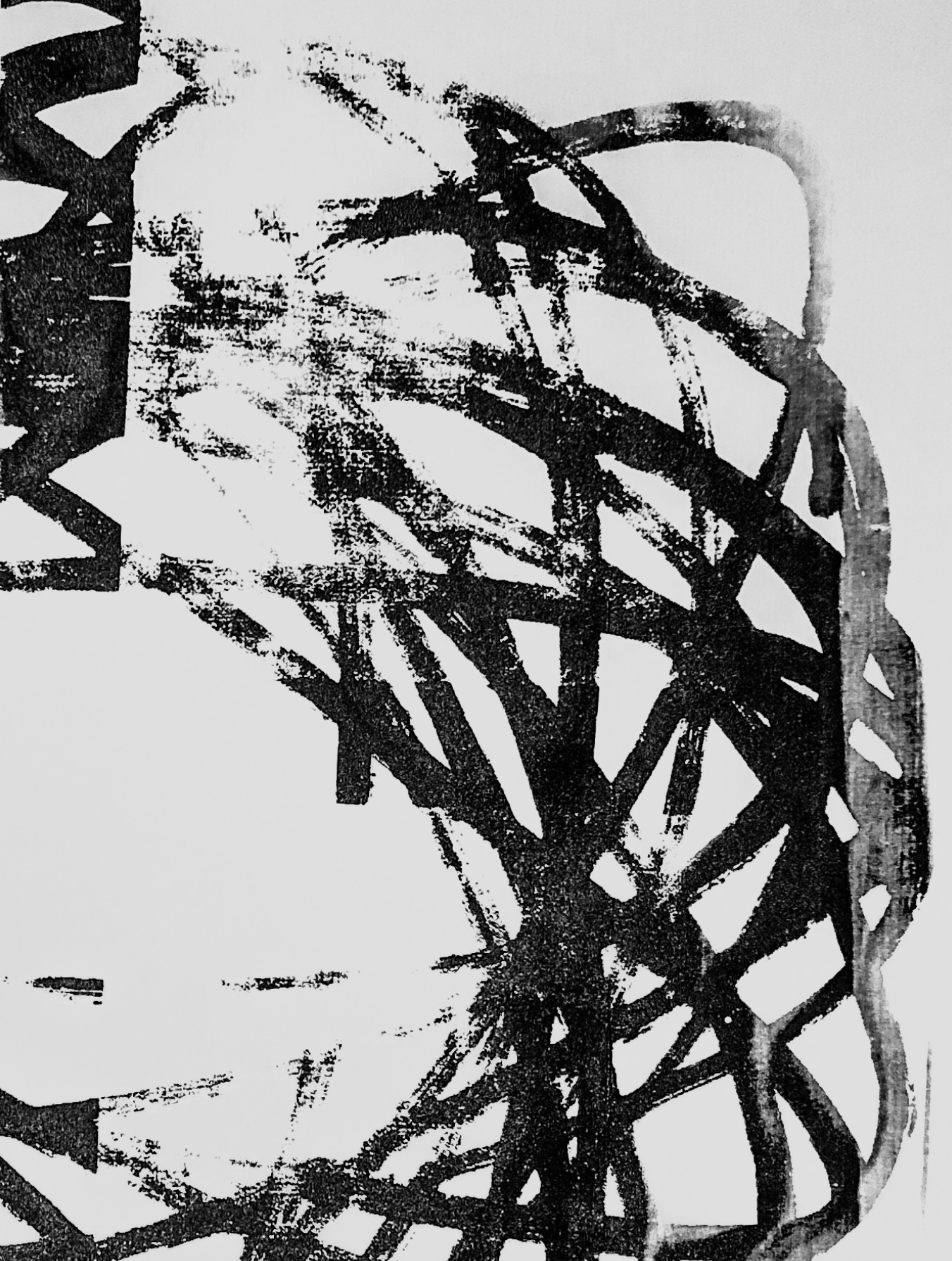 A letter to my typewriter (2017)
I got this typewriter, and I want to write something, so I wrote it a letter. It was a sort of free flow typing, and I didn't expect to come up with something I'd want to keep.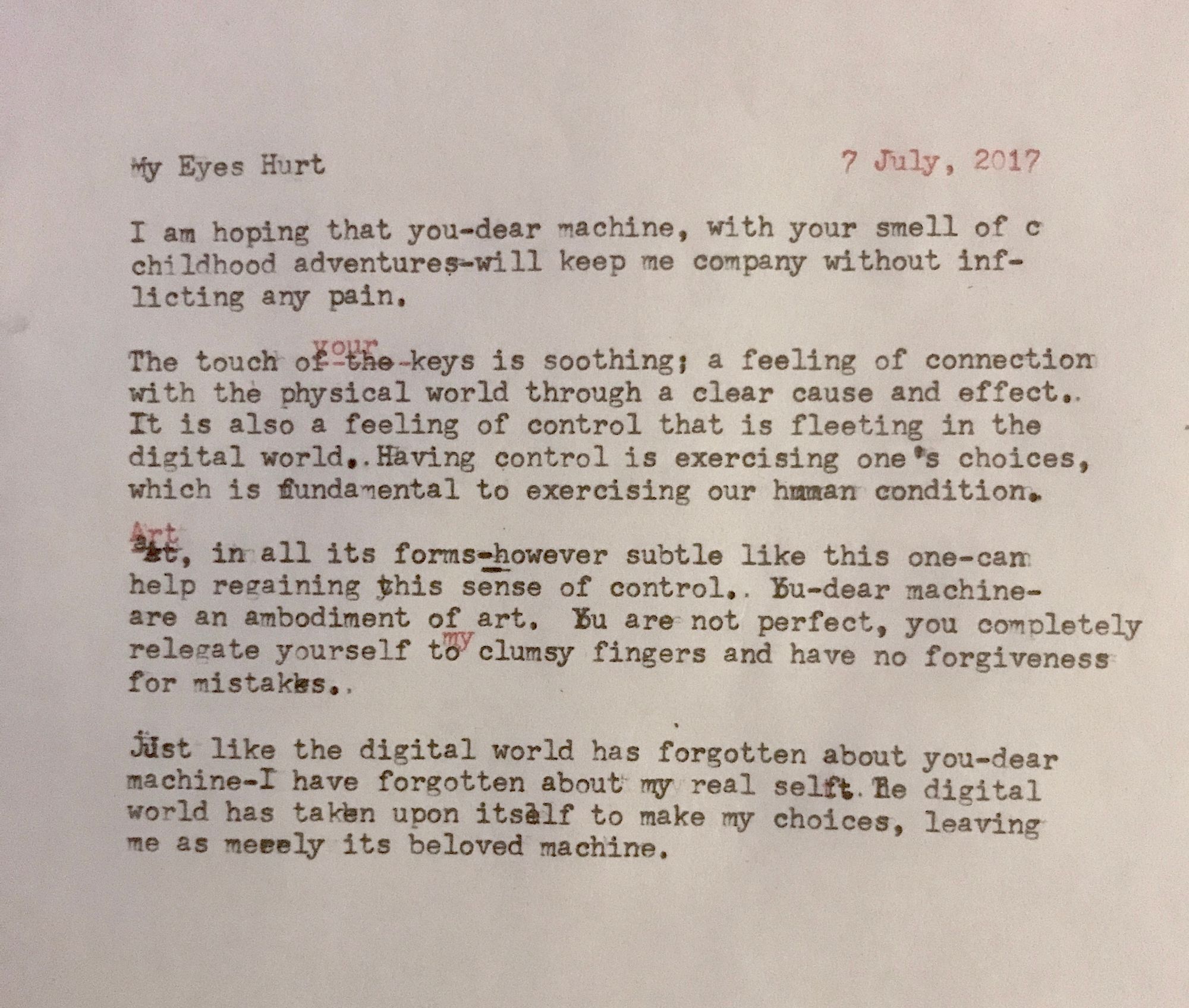 Stencil explorations (2017)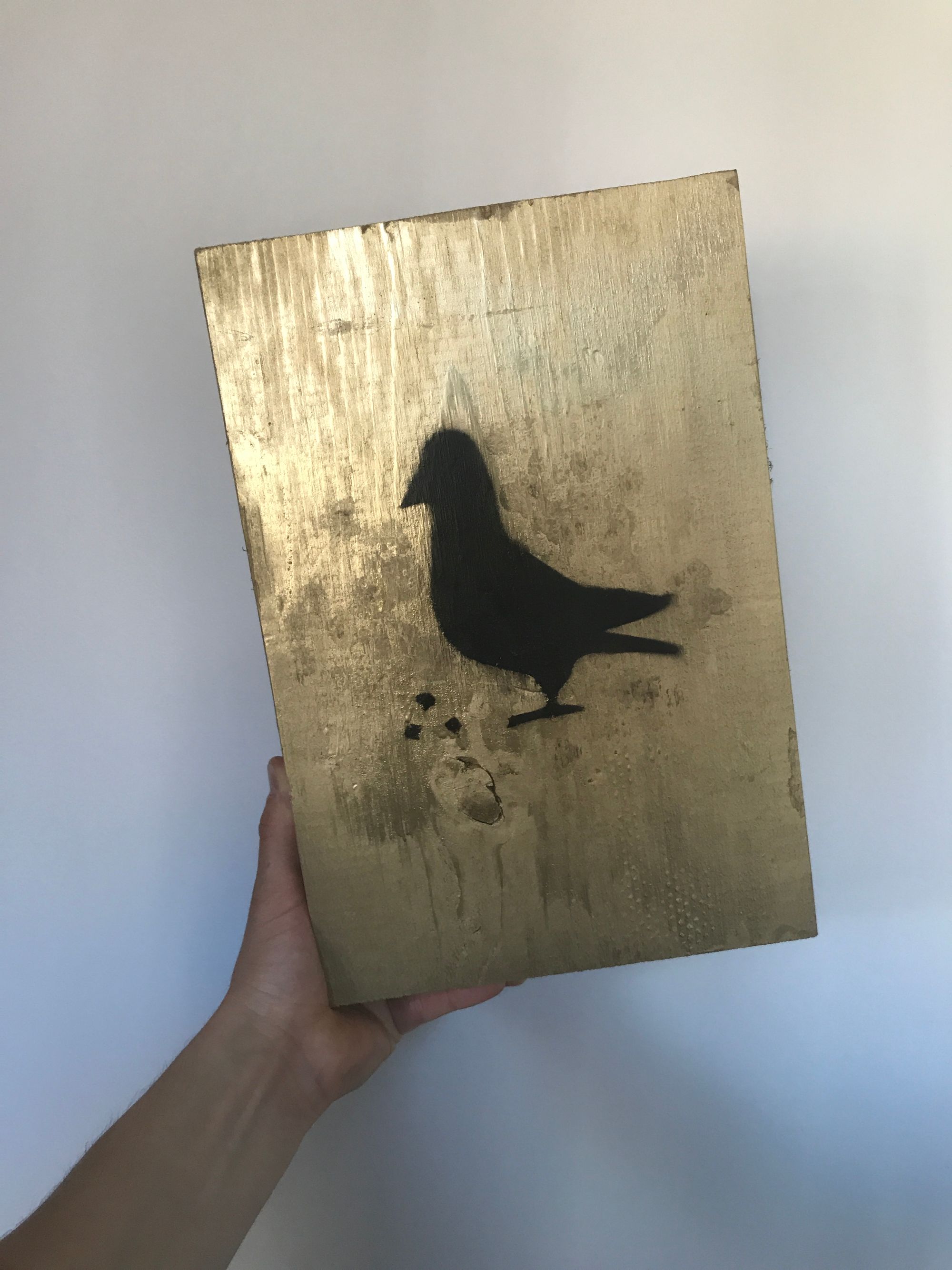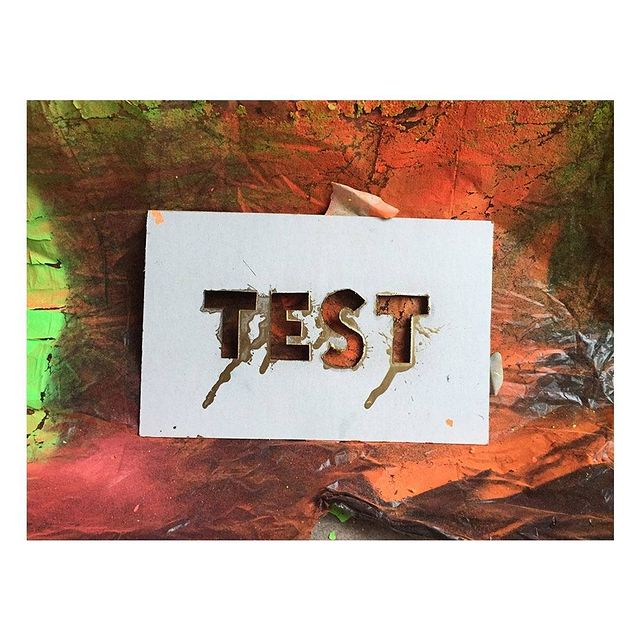 Spray painting x screen printing (2017)
experimented with spray cans to make gradients as a base for screen prints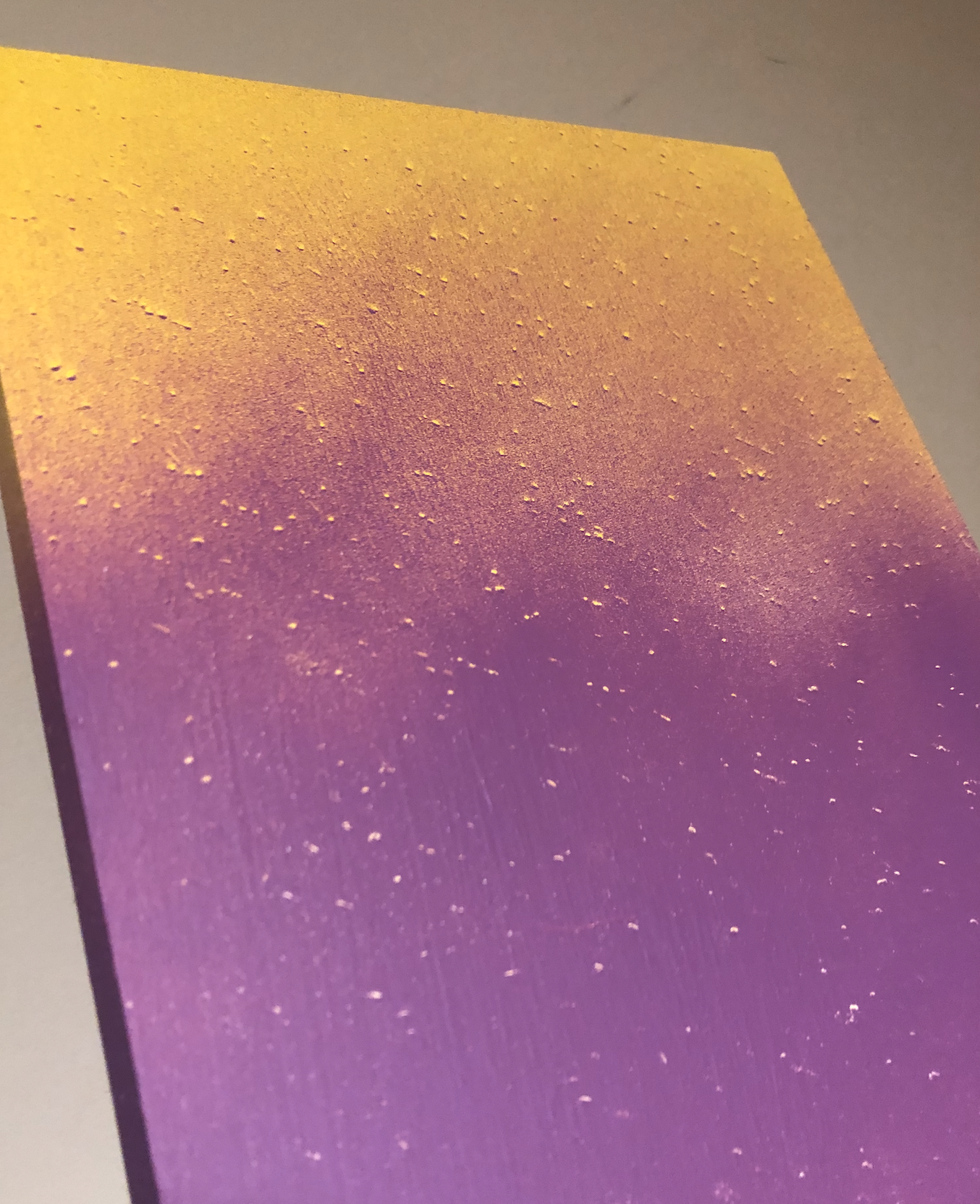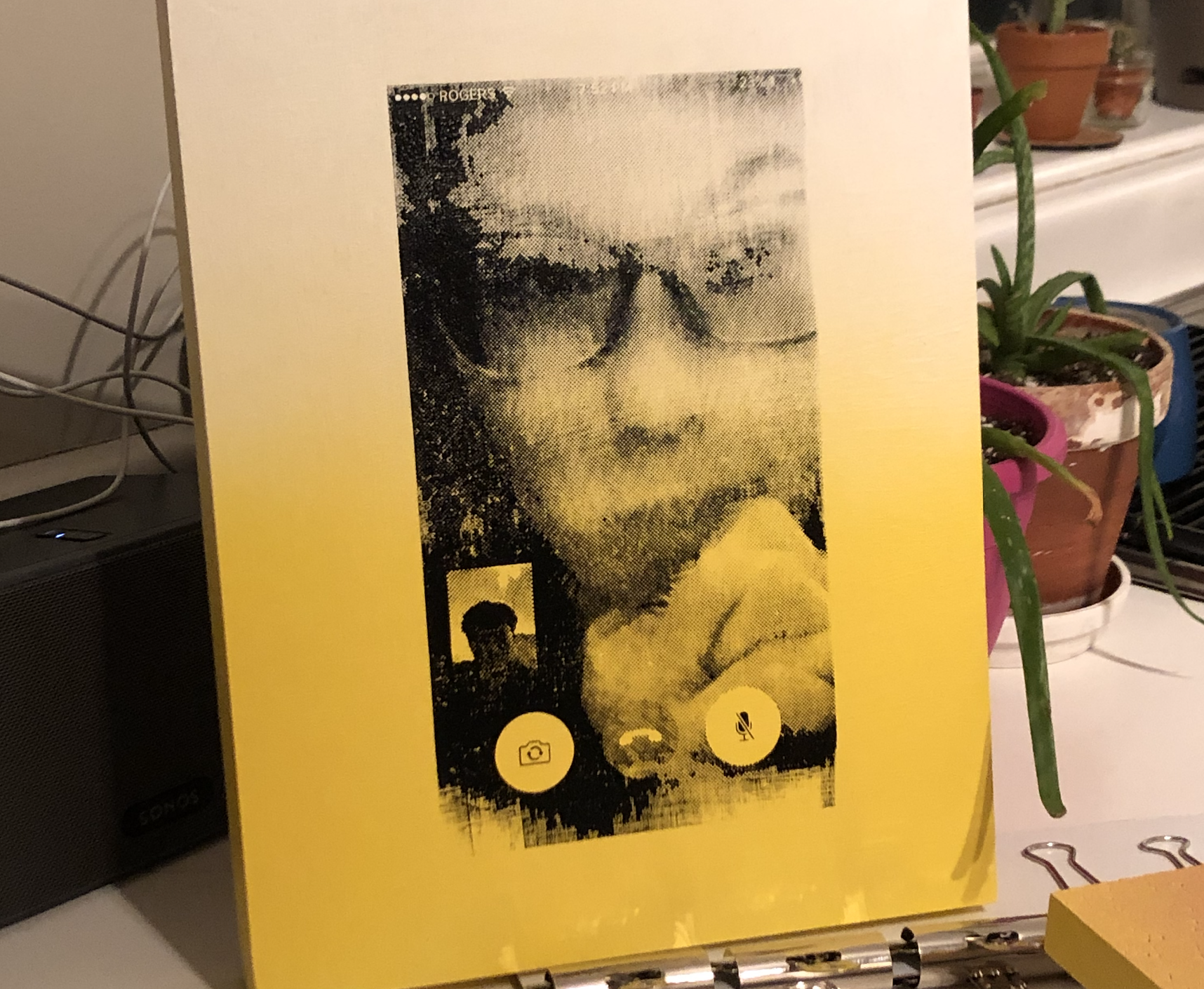 Unicorn drawing and print (2016)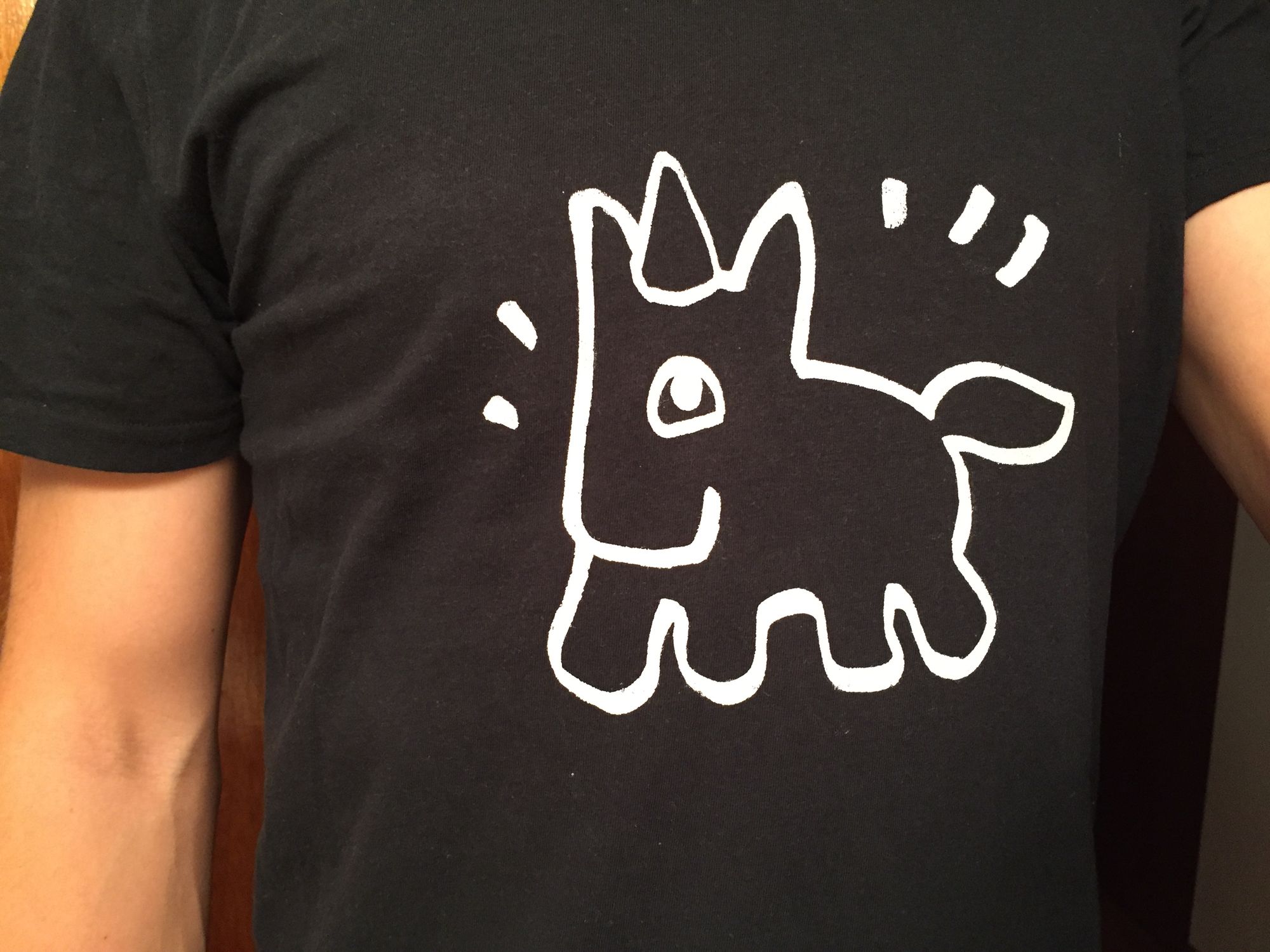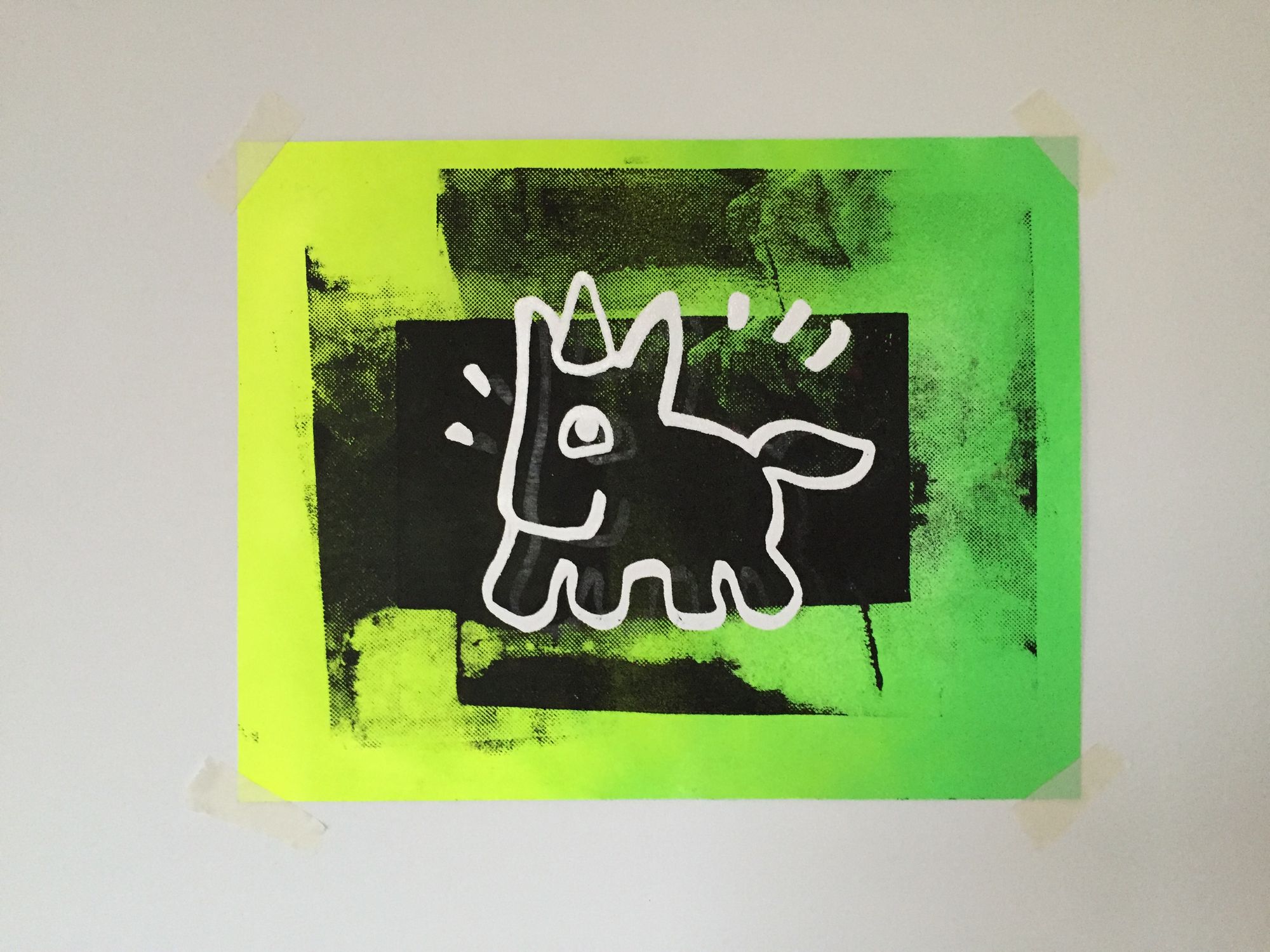 Attempt at drop crotch pants (2016)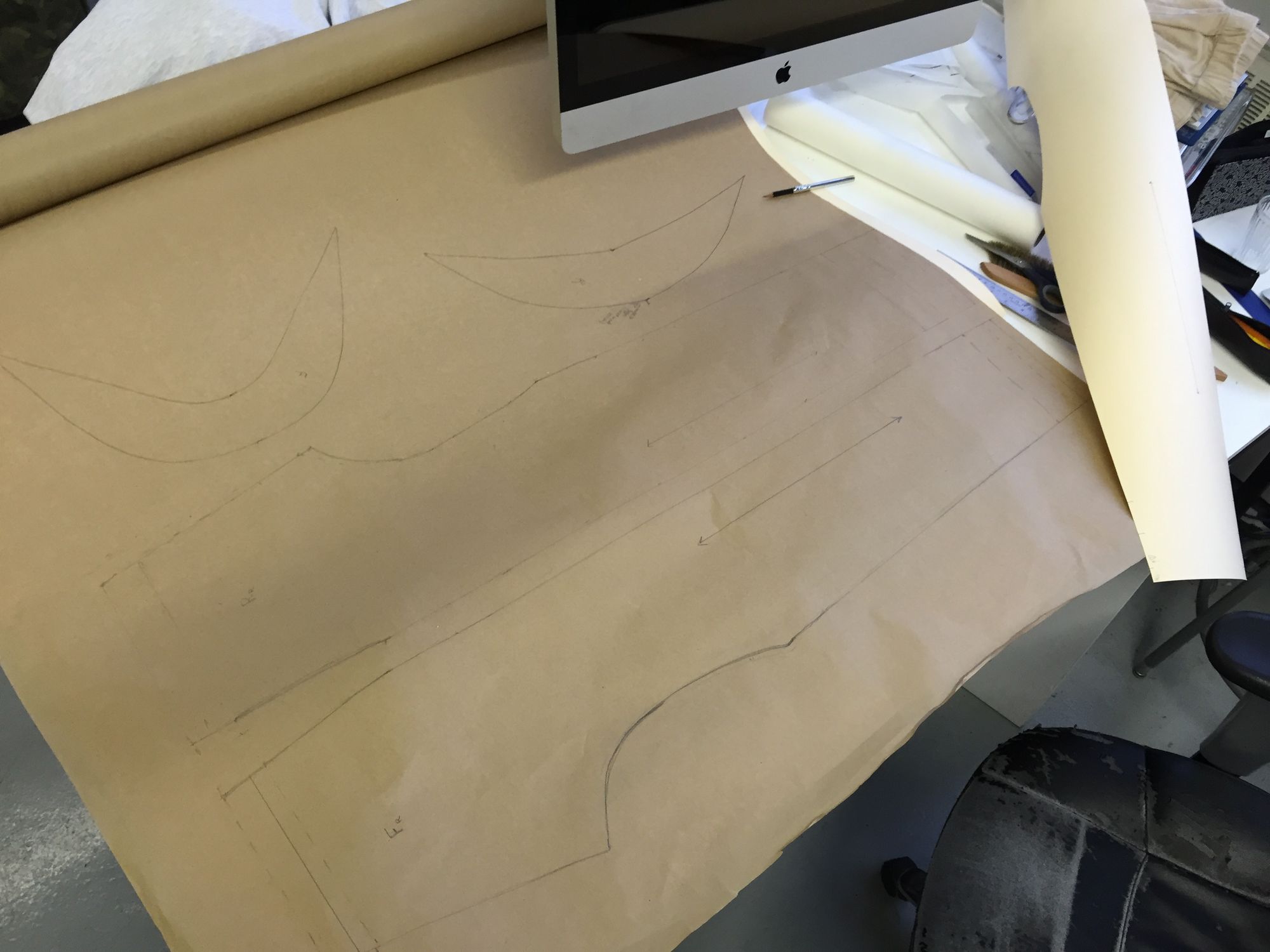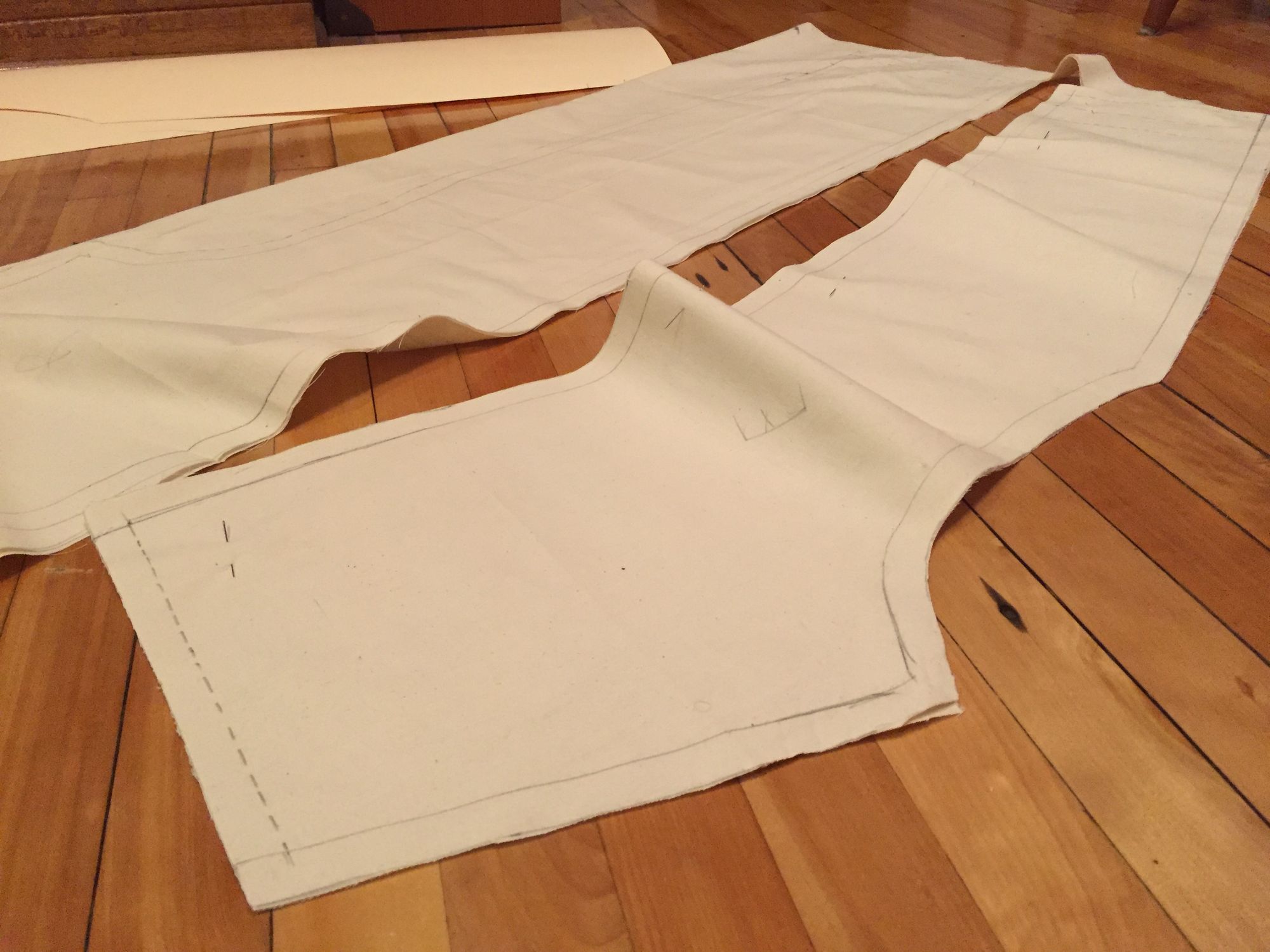 Other / miscellaneous projects
"Self-portrait" acrylic on canvas (2017) - I was exploring colour combination, learning to paint in acrylic, and tried combining painting with graffiti markers to get a "digital" aesthetic from an analogue process. At the time, I was going through a binge on primary colours and reading about Bauhaus art. I wanted to make shapes that are barely discernible yet intentional.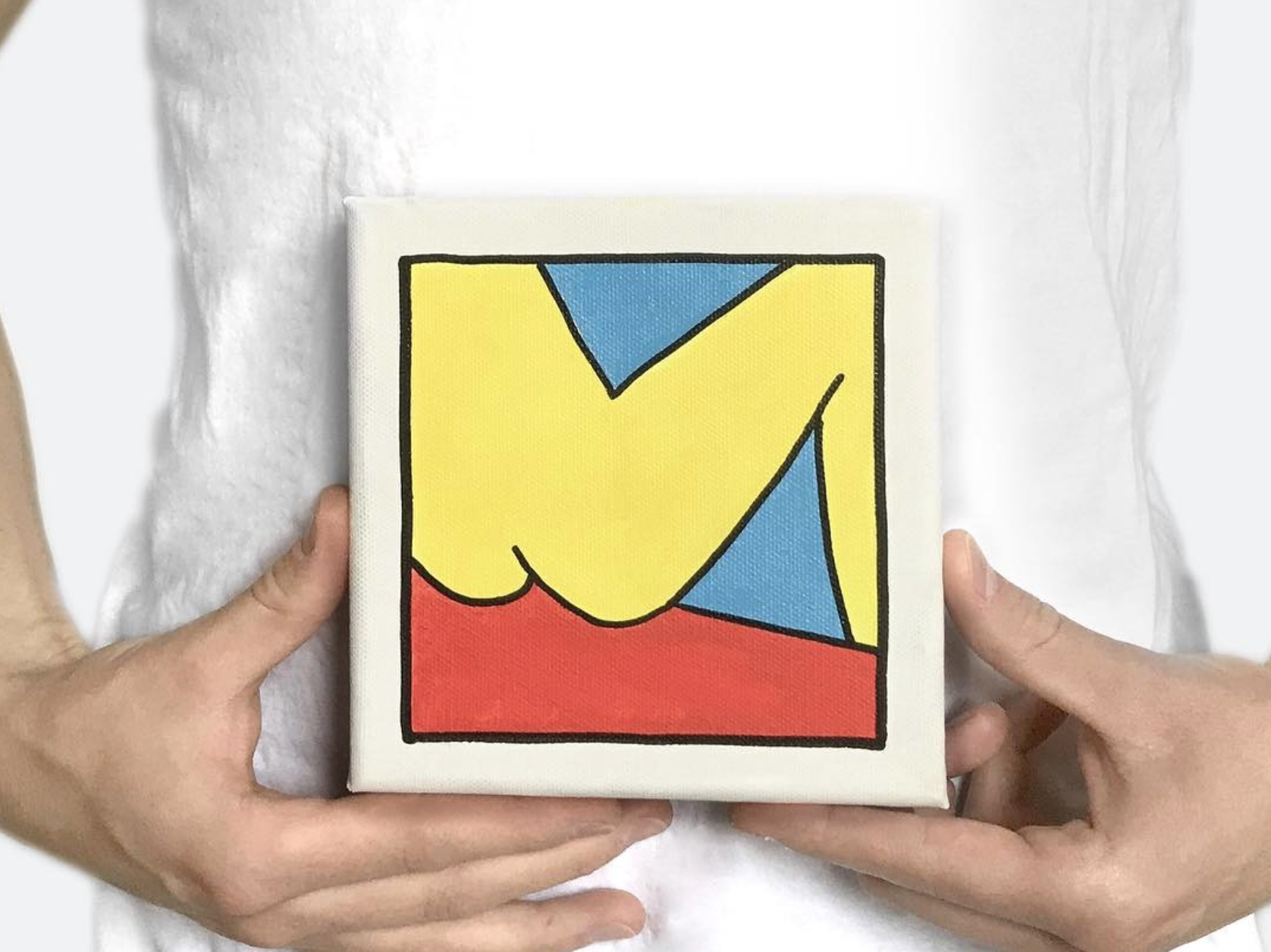 ---