Whether shopping for a home or looking an architect's plans, imaging what a space would look like is very difficult. Most newer phones support augmented Reality (AR) right from the browser, and I saw an opportunity to leverage these capabilities for showing a home layout.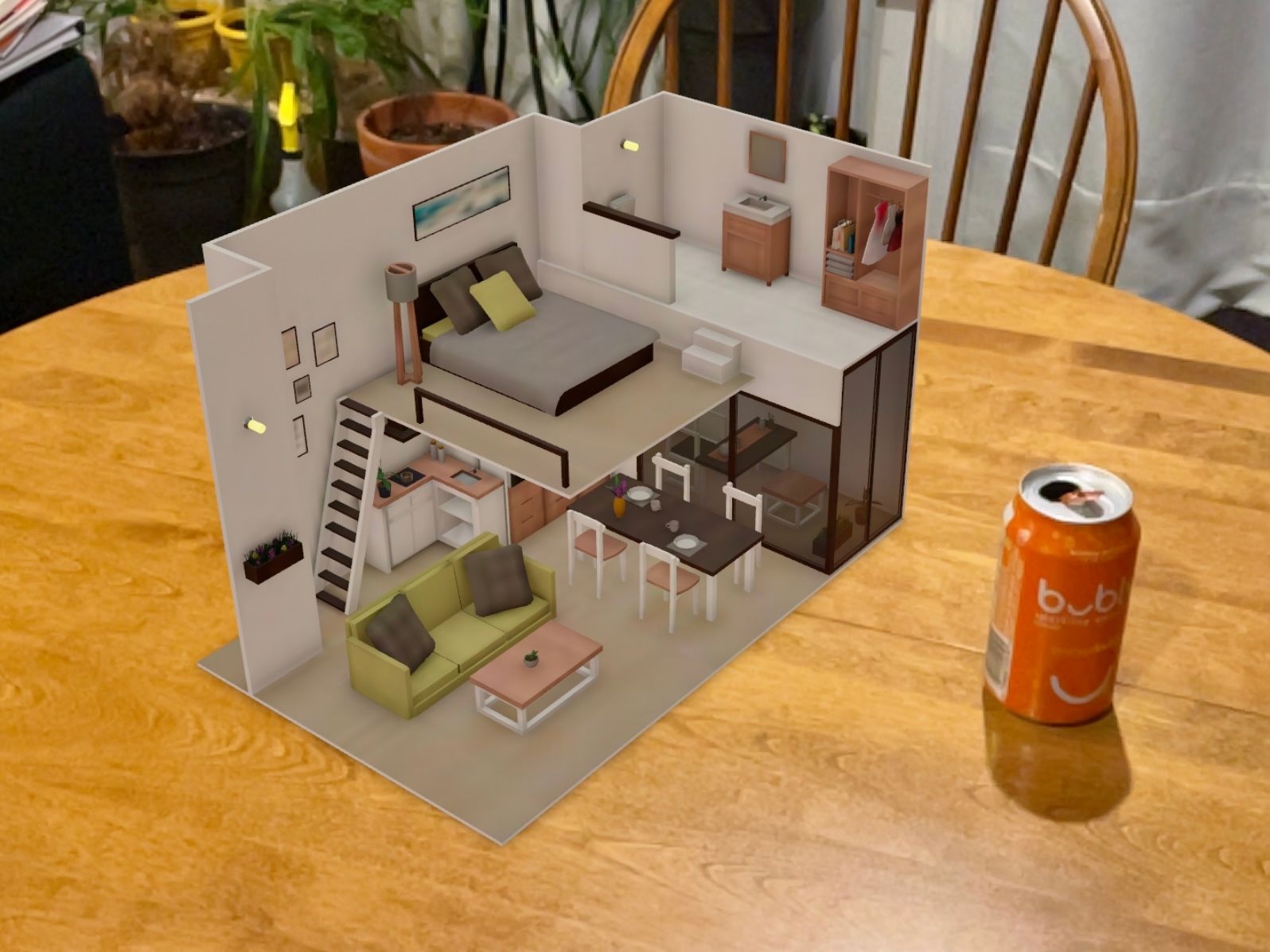 Virtual tours
Most "virtual tours" for real estate throw you into a first-person view of a walk-through, but on 2D screen they are not very immersive. (I have tried MatterPort and others in VR on an Oculus Quest, and the experience was immersive, but it took some patience to get it running in the Oculus browser.)
On scale
The dollhouse does not show the space in real scale, but it does give a valuable perspective on the space. While it's less immersive, it does have the benefit of being less overwhelming.
Hacking technology
I wanted this prototype to be very quick, so I downloaded an existing model (credit to marzipanne), loaded in Blender, fixed the normals and textures, and exported it as USDZ. You can use iOS AR viewer directly by just opening the file on your phone, but I used a AR-enabled Shopify theme to show more of a complete prototype of what the experience could look like.
Prototype demo
AR in full scale
I also tried zooming in on the model enough to bring it to 1:1 scale. It worked in the sense of that I was able to look around through my phone as if I was inside the model, but I don't recommend it unless you have shin guards or a room with no furniture to walk around in :D